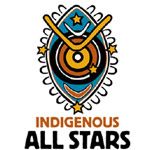 Voting for the Indigenous All Star rugby league will close on the 15th of November (see below for a full list of eligible players). You can make your selections online at www.nrl.com/allstars
Preston Campbell will be an automatic inclusion as Captain of the side, with an additional three players to be chosen by Indigenous All Stars coach Neil Henry and ARL Indigenous Council selectors.
All other players will be determined by public vote with voting for the NRL All Stars side opening in January 2010.
The art work for the Indigenous side's team logo has also been finalised with former Indigenous NRL player Sid Domic entering the winning design.
The NRL Vs Indigenous All Stars match will take place on February 13 at Skilled Park on the Gold Coast.
Players eligible for selection in the Indigenous All Stars team are:
Albert Kelly, Anthony Mitchell, Beau Champion, Ben Barba, Ben Jones, Ben Orcher, Blake Ferguson, Brad Tighe, Brenton Bowen, Carl Webb, Chris Sandow, Cory Paterson, Daine Laurie, Dane Nielson, Donald Malone, Esi Tonga, Fred Briggs, George Rose, Greg Inglis, Ian Lacey, Jake Friend, Jamal Idris, Jamie Simpson, Jamie Soward, Jarrod Sammut, Jharal Yow Yeh, Joel Moon, Joel Romelo, Joel Thompson, Johnathan Thurston, Jonathan Wright, Josh Hoffman, Justin Carney, Justin Hodges, Kurtis Lingwoodock, Luke Kelly, Luke Walsh, Matt Bowen, Maurice Blair, Michael Bani, Michael Lett, Nathan Merritt, Obe Geia, P J Marsh, Palmer Wapau, Rhys Wesser, Robert Lui, Sam Thaiday, Scott Prince, Shannon Hegarty, Shannon Walker, Timana Tahu, Tom Learoyd – Lahrs, Travis Waddell, Ty Williams, Wendell Sailor, William Isa, Willie Tonga, Yileen Gordon