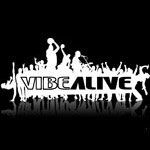 Full-on Future's Seniors' Program is a brand-new addition to the Vibe Alive Festival, and is
specifically for students in years 11 and 12.
The Seniors' Program consists of a series of short workshops which address some of the
important issues young people need to think about when they leave school – their career,
further education, health issues and staying safe with your mates.
The team at Vibe Alive wants them to know some of the steps they can take to have a Full-on
Future.
PROGRAM: WEDNESDAY 5th AUGUST 2009
Time Program
0900 – 1000 Vibe Alive Opening Ceremony
1000 – 1100 Full-on Future
1105 – 1205 Save-a-Mate Program: First Hour
1205 – 1235 Lunch
1235 – 1335 Save-a-Mate Program: Second Hour
Please note places are limited for this program.
Full-on Future
A range of organisations spanning many different industries showcase just what is out there.
Whether you want to get a qualification under your belt or get straight into a challenging and
rewarding career, the Full-on Future expo will enable students to explore their options and see
what doors are waiting to be opened.
Save-A-Mate Program
The save-a-mate (SAM) program is an Australian Red Cross initiative that works to promote the
health and wellbeing of young people through education, service and support on key current
and emerging health issues, particularly those related to alcohol and other drug use and mental
health.
The save-a-mate (SAM) alcohol and other drug emergencies (AODE) training course started in
2004 and compliments the Department of Education and Children's Services Drug Strategy
initiatives. Young people are trained to recognise, prevent and respond to alcohol and other
drug emergencies. SAM aims to build the skills and knowledge of young people in providing
support to their peers in these situations.
Vibe Alive is proudly supported by the Australian Government through the Department of
Education, Employment and Workplace Relations