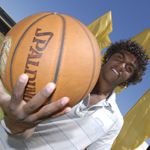 Just like anywhere else, there are a few rules you have to follow at Vibe Alive. These rules are to make sure that everyone has fun and stays safe.
Entry to Vibe Alive is free of charge;
Vibe Alive is open to all primary school, secondary school and college students from Year 4 through to Year 12;
Schools must endeavour to have a clear understanding of the festival's requirements pertaining to travel and accommodation as well as supervision of students;
Late entries may be accepted at the discretion of Vibe Alive management;
All registrations must be approved by the school principal prior to submitting teams online;
Families, parents, carers and visitors to the festivals are welcome, but must register with Vibe Alive crew and receive a wrist band to identify them to security;
All decisions by the judges are final. No correspondence or discussion will be entered into regarding their decision;
Any person found drinking, smoking or taking illicit drugs while attending Vibe Alive will risk having themselves, their team or their school disqualified. This rule also applies to all adults within the vicinity of the Vibe Alive site;
Swearing and violence will not be tolerated and will be penalised by individual, team or school disqualification;
Staging and audio equipment will be provided by Vibe Alive;
Only hand-held props will be permitted;
Pyrotechnics, naked flames, candles, sparklers, cigarettes, lighters or matches are not permitted as hand-held props;
Vibe Alive and its employees, Sponsors and their employees and all persons connected with the organisation and operation of this event accept no liability for injury, damage or theft to persons or property sustained during the running of this event;
Any breach of any of the above rules will be reported to the Vibe Alive Event Manager; Persons found responsible for a breach of the above rules may be disqualified or have points deducted from their final score;
Any person found breaking the law will be reported to the police.
For more information about Vibe Alive, call 1800 623 430, email [email protected] or post comment or question here.