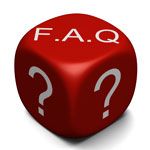 Vibe Alive Frequently Asked Questions
Got a question about Vibe Alive? Check out our list of FAQs.
Can't find what you're looking for? Call us on 1800 623 430 or email [email protected]
What are the costs?
Vibe Alive is free to register.
Accommodation for schools is free.
Transport will incur a cost to the school if required.
Catering will incur a cost to the school if required.
How do we register?
You can register online at www.vibealive.com.au
Or we can email or post you a registration form that you can fax back to us.
Can we register on the day?
Vibe cannot guarantee that teams who do not pre-register will be able to compete at Vibe Alive.
We require teams to pre-register so we can structure the days' events according to how many people are attending.
We also need pre-registrations for catering purposes.
What kind of accommodation is provided?
Vibe will provide teachers and students with dormitory-style accommodation.
What do I need to bring?
Students, teachers and supervisors will need to bring:
sleeping bag and blanket
sleeping mat
clothing for two days (jumper for the evening – it will be cold)
hat/beanie
toiletries and a towel
sunscreen
any medications with instructions
How do we arrange transport?
Schools should consult with their principals to arrange transport to and from the festival
Can we get travel assistance?
The Australian Government through the Department of Education, Employment and Workplace Relations' Indigenous Education Program can help you with the cost of getting to Vibe Alive by offering travel and accommodation assistance.
Assistance is available to students, teachers, parents and guardians, with priority given to high school students, particularly those who are coming from remote areas.
Assistance is limited to $250,000 nationally and $30,000 for each Vibe Alive Festivals.
Schools will need to contact their local office:
NSW – Alison Bentick (02) 6883 6585
SA – State Office: Marlene Benvegnu (08) 8306 8815; Regional Office: Vince Butler: (08) 8647 1540
WA – Floyd Churnside: (08) 9464 4063.
VIC – Andrew Cowan: (03) 9920 4525
QLD – Margaret Wagg: (07) 4924 0019
and complete the forms online at:
http://www.deewr.gov.au/deewr/Indigenous
Can we bring our own food?
Yes. However schools should be aware that there will not be facilities available for storing, preparing or cooking food at the festival site.
This option is most suitable for teams from the local area, who could bring a packed lunch from home each day.
Do teams have to compete in all of the activities?
No, it is not compulsory for teams to compete in every activity. However, teams should know that they will score points for every activity they compete in, which will give them a greater chance of winning.
What time does the festival start?
The festival starts at 9am.
Local teams will need to register at 8am.
Teams staying in Vibe Town will be served breakfast at 8am each day.
What time does the festival finish?
The festival finishes at school time – 3:15pm
There are evening activities on both nights:
Night 1 from 5:45pm – 8:30pm
Night 2 from 5:45pm – 9:00pm