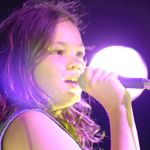 We want to make sure that Vibe Alive is a huge success in each community we visit. To do this, we need feedback from you – the community.
In the lead up to Vibe Alive, we have run a special meeting at each community the event is to be held in.
These events give the community a chance to find out more about our festival, provide their feedback and raise any issues they may have. It also gives us a chance to get to know each community better and discover what they really want out of Vibe Alive.
After each of these meetings, a local organisation committee has been formed, which is designed to help us in the planning and production of Vibe Alive.
If you would like to be on your local Vibe Alive committee, please contact Denise Wilson at [email protected]
By working together, we can ensure that the Vibe Alive in your community is the best possible experience for your young people.
If you are unable to be on the committee, we still welcome your feedback. Please feel free to forward your ideas, suggestions, concerns and questions.