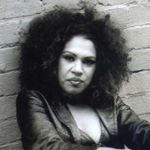 With her first EP Butterfly about to be released, singer songwriter Nadeena Dixon shares her fitness tips.
How do you stay in shape?
I walk everywhere. I'm constantly waking from workshops, doing my shopping and picking the kids up. I've got four kids so they keep me pretty busy. I work my exercise into what I have to do daily. Other than that I try to swim at the beach or pool and try to dance as much as I can. I like to learn Koori dances and pickup different techniques. A lot of my health is centred around meditation and using visualisations.
How do you stay mentally strong?
It's part of our culture. It's part of our old people. We greet the sun and give thanks for your life during the day and right through to night. My grandmother followed that principle. We celebrate new beginnings every morning, be thankful you're alive.
Are there any particular health issues in your family?
There's alot of diabetes and heart disease in our family. I also look out for women's cancer because some of the women in my family have had it. I make it an extra responsibility regularly. I try not to load up on sugar and or sit around too much. I get into everything and dance a lot.
What about your diet?
I eat a lot of veges. I have probably two meat free dinners a week and just really try to eat meals from scratch, preparing them myself. I don't like packaged foods. In my grocery shopping I don't buy pre-packaged foods. Busy mums like me don't have time to cook gourmet meals so I cook a pasta or something like that.
How do you encourage your kids to stay active?
I lead by example. I try to keep them active and encourage them to celebrate their life and have a go at everything. We go to a lot of festivals, we dance, and rollerblade. My daughter is trained in circus skills in aerials. She trains in how to hold themselves into these big tissues or ribbons. They're suspended in the tissues and it takes a lot of strength.