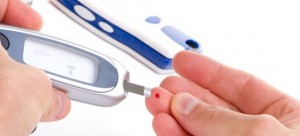 A nurse-led research project undertaken by Queensland University of Technology (QUT) has offered new hope in the area of Indigenous women's health.
The project has provided Aboriginal and Torres Strait Islander women from Brisbane's northside and Cherbourg a rare opportunity to come together to discuss ways to overcome the appalling health statistics, life expectancy and chronic illness of Indigenous women. As a result, an Indigenous Women's Wellness Health Program is now being created.
"In a previous research project about women's health, I identified that Aboriginal and Torres Strait Islander women were not being catered for within standard women's health prevention programs," said Professor Debra Anderson from QUT's School of Nursing and Midwifery.
"So that was the basis for our current research project, which was supported through Diabetes Queensland and conducted by a team of QUT researchers, including Associate Professor Bronwyn Fredericks, and PhD student Melissa Walker."
Professor Fredericks and Ms Walker are Indigenous women with extensive experience working with Aboriginal and Torres Strait Islander communities in the areas of health, wellbeing and human services.
During the first stage of the research project, Indigenous women came together to brainstorm the most suitable way to reach Indigenous women with a wellness and health program.
"The research participants suggested that a health program should be delivered through a not-for-profit organisation and advocated the formation of Indigenous women support groups to represent, advise and advocate for Indigenous women in the area of diabetes management," Professor Anderson said.
She said that plans for the development of this not-for-profit organisation, and the support groups, were now underway.
"Typically diabetes issues are handled through a process of individual consultation with a health professional. However, the research participants have indicated that a more suitable way of educating Indigenous women about managing their diabetes issues would be through the process of yarning," Ms Fredericks said.
"Yarning describes the coming together of a group of Indigenous people to discuss issues and share knowledge," Ms Walker said.
"The research participants felt yarning circles would provide a valuable opportunity for other Indigenous women to discuss mental health, and social and emotional wellness issues, all of which have an effect on diabetes."
One of the elders in Brisbane's northside, Aunty Honour Cleary said: "We believe that having our own women's group and women's programs will help reduce the health inequalities between Indigenous and non-Indigenous women."