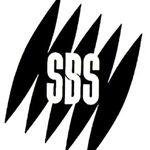 SBS today called for applications for a career-enhancing mentorship award that will offer support, guidance and opportunities to emerging Indigenous talent in the Australian film and television industry.
The winner of the annual SBS Indigenous TV Mentorship Award will receive sponsorship to travel to local and international festivals, conferences or markets, mentorship from experienced SBS television executives as well as legal advice from a firm specialising in entertainment law.
In addition, the winner will be exposed to influential industry contacts.
SBS Managing Director, Shaun Brown, said the award was testament to SBS's ongoing commitment to fostering Indigenous talent and dedication to telling more Indigenous stories on SBS.
"From the only primetime Indigenous current affairs program Living Black to the most significant documentary series ever produced on Indigenous Australia First Australians, SBS has time and again demonstrated its commitment to telling Indigenous stories," Shaun Brown said.
"But more than just reflecting that commitment in our content, we walk the talk as an organisation by offering Indigenous cadetships in our legal and news and current affairs departments and by supporting Indigenous talent in our productions.
"This initiative is one of a range of outcomes championed by SBS's Reconciliation Action Plan. The Plan was finalised last year and aims to foster relationships and build respect with the Aboriginal and Torres Strait Islander people of Australia."
All entrants in the SBS Indigenous TV Mentorship Award must have at least one credit on a completed production shown in film festivals or on community or national Australian television or be in the first two years of their principal role (for example as director or producer).
Applications must be received by email at [email protected] or received by mail at SBS Indigenous TV Mentorship Award, Strategy & Communications, SBS, Locked Bag 028, Crows Nest NSW 1585 by close of business, Friday, 27 March 2009. For further details, including selection criteria and terms and conditions, visit www.sbs.com.au/IndigenousAward.
More information on SBS's Reconciliation Action Plan is available at www.sbs.com.au or www.reconciliation.org.au.
For media interviews about the awards, please contact SBS Communications Specialist Rachel Baugh on (02)9430 3784 or [email protected]