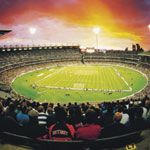 Giving our kids a sporting chance.
The Minister for Education, Employment and Workplace Relations and Social Inclusion Julia Gillard has announced 11 new Sporting Chance Projects that will be commencing in 2008.
Through the Sporting Chance program, the Government provides funding to projects which use sport as a way to improve the educational outcomes of Indigenous students and to encourage them to go on to further study and training.
The AFL is involved heavily in Sporting Chance, which includes the Eastern Kimberly Football academy at Kununurra District High School in Western Australia and the Djarragun Sports Academy, which offers kids from Cape York, Torres Strait, Gulf, Yarrabah and Cairns regions mentoring and gives them the opportunity to develop event management, communication, teamwork, planning and industry skills.
"AFL has, and continues to, play a positive role in Indigenous communities," Minister Gillard said at the opening of the Dreamtime at the G match. "It has provided people with a focus, a want to achieve, a motivation to stay healthy. It has given Indigenous kids role models to look up to
Minister Gillard also announced the creation of up to 300 additional apprenticeships and traineeships for Indigenous Australians across the country. This has been made possible through the Australian government's partnership with Group Training Australia.
These apprenticeships will be in industries including construction, transport, clerical, administration and management.
One hundred and eighty apprenticeships will be for Indigenous people in regional and remote areas.