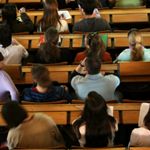 Certificate IV in Training and Assessment (TAA40104)
TAFE NSW – Sydney Institute, Aboriginal Unit is offering the Certificate IV in Training and Assessment for Aboriginal & Torres Strait Islander people.
The course is designed for people who are required by their workplace to develop skills in the delivery of training and assessment programs as well as people wishing to develop skills as a career development opportunity.
Start date: Monday 23 February 2009
Venue: Sydney Institute, Ultimo campus
Level One Building G Room G.18
Time: 6.00-9.00pm
Delivery: Two nights per week (Mondays and
Thursdays) PLUS four ALL DAY
Mondays
Units of competence/cluster subjects include:
Learning Environment; Learning Design; Delivery and Facilitation; Language, Literacy and Numeracy; Assessment and Assessment Validation.
For further information contact
Dennis Cooper, Aboriginal Coordinator – Sydney Institute – Ultimo campus on 9217 5365 or 0458776480
Pam Damon, TAA Coordinator on 9217 3501
[email protected]