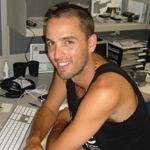 His own life experiences are the inspiration for Jack Manning-Bancroft's plans for maximising Indigenous student retention across the nation.
There is a simple clarity and matter-of-factness about everything Jack Manning-Bancroft says and does that is at the heart of his youthful success.
The son of Bundjalung artist Bronwyn Bancroft and actor/playwright Ned Manning was fortunate to grow up around numerous successful people. He credits these experiences with helping him persevere with his own studies.
At 23, he is CEO of Australian Indigenous Mentoring Experience (AIME) and has been named in the Top 100 Most Influential People in Sydney by The (Sydney) Magazine.
"I think that was a misprint," he jokes, admitting also that there is nothing new in the concept of mentoring and role-modelling for Indigenous students. "If it helps with the profile of the company and what we are trying to do, then I am happy."
It is the comprehensive approach to mentoring, utilising university volunteers, Indigenous role models and other innovations that have driven the impressive results of AIME.
It was during his own studies at Sydney University that Jack first developed the AIME concept. During a course at the university's Koori Centre, he realised that the poor social and economic indicators for Indigenous Australians were linked to the lower rates of Indigenous graduates. This in turn was a reflection of poorer retention rates in the schools system.
With the help of the Koori Centre, other students and some mates, Jack set up a pilot project with Alexandria Park Community School in Sydney's inner west, which has a large number of Indigenous students.
The project resulted in a 40% increase in attendance.
"I realised we were onto something special and we had a responsibility to keep it going," he says.
AIME has now evolved into a six year program, working with Indigenous students from Years 7 to 12. There are only three objectives of the AIME program: increase Indigenous student retention to Year 10; increase Indigenous student retention to Year 12 and increase university admission enrolments.
Years 7 and 8 is a foundation program, ensuring students make a comfortable transition from primary to secondary school.
In Year 9, the program becomes more interactive with one-on-one mentoring and engagement through creative subjects such as drama and art.
Year 10 includes more self-development and leadership skills as well as essay writing and choosing subjects. The senior years have a focus on one-on-one tutoring and academic support.
There are now 20 schools with 300 Indigenous students across NSW benefiting from AIME. Two campuses of Sydney University at Cumberland and Camperdown, as well as the University of Wollongong are involved.
Southern Cross University at Coffs Harbour has come on board this year, another university is poised to join the program this year and Jack is hoping AIME will go national in 2010.
"We've been pretty amazed at how much people are backing the idea," he says naming Rio Tinto and individuals such as Dean Widders, Wayne Blair, Ruby Langford Ginibi, Wire Mc and Marion Potts from the Bell Shakespeare Company.
"It's amazing as well how much university students have bought into it as they have to make a 17 week commitment to the program." More than 500 university students will take part as mentors this year.
Jack recognises that perhaps the reputations of his parents has helped AIME make great strides in three short years but there is a more fundamental truth about their role at the organisation's heart.
"My parents basically taught me how I should live my life," he says.