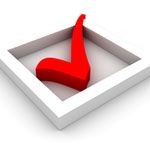 The Minister for Youth, Kate Ellis, is urging young people to ensure they are enrolled to vote as part of the Australian Electoral Commission's national Enrol to Vote Week.
http://www.aec.gov.au/Enrolling_to_vote/enrol_to_vote_week.htm
National Enrol to Vote Week runs from July 28 to August 3. This year's event highlights the importance of enrolment outside of federal election years, reminding young people that there are state, territory, local government and by-elections, for which they need to be ready.
During the Week, 17 and 18 year old students in over 1650 schools across Australia will be enrolling to vote.
"Voting is the cornerstone of Australia's democratic system and young people who become eligible to vote for the first time need to be able to have their say at the ballot box, just like everyone else," Minister Ellis says.
"Enrol to Vote Week aims to make young people aware of their voting responsibilities and rights, and to remind young people of the importance and benefits of ensuring their name is registered on the electoral roll."
Currently only one in four people aged 18 years are enrolled to vote.
To enrol to vote head to http://www.aec.gov.au/, pick up an enrolment form from any Medicare, Centrelink or Australian Taxation Office, Australia Post outlet, State/Territory Electoral Office, or enrol on the spot at any AEC office http://www.aec.gov.au/About_AEC/Contact_the_AEC/index.htm
If you have any questions, call 13 23 26 or email [email protected]