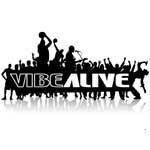 Vibe Alive is a special two-day youth festival incorporating music, sport, dance and art in a high-energy, youth-friendly setting. Promoting Aboriginal and Torres Strait Islander cultures, Vibe Alive also encourages tolerance and teamwork. Young people will have the opportunity to meet inspiring role models, learn about healthy living and career options and boost literacy and numeracy skills.
We want to make sure that Vibe Alive is a huge success. To do this, we need feedback from you – the community.
We'd like to come to your community and meet with you at a series of special meetings Vibe Alive Step One – Getting Together will give you a chance to find out more about our festival, and it will give us a chance to get to know your community better and find out what you really want out of Vibe Alive.
By working together, we can ensure that the Vibe Alive event in your town is the best possible experience for your young people.
So make sure you spread the word, so we can be sure of the best possible cross-section of community representatives being in attendance.
If you're unable to make Vibe Alive Step One – Getting Together, I still welcome your feedback. Please feel free to forward me your ideas, suggestions, concerns and questions.
We would love to get a good idea of who can attend our get together, so please rsvp to: Laura Heron [email protected] or call 1800 623 430 to speak with us.
For more information about Vibe Alive, head to www.vibe.com.au
I look forward to seeing you soon.
Yours sincerely,
GAVIN JONES
MANAGING DIRECTOR
VIBE AUSTRALIA
5 MAY 2008