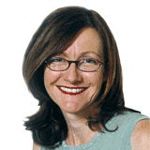 A welfare debit card is expected to be unveiled in Treasurer Wayne Swan's first budget tonight and will contain only a portion of a family's welfare payment.
The card will restrict purchases to necessities such as food and clothing in a $17 million scheme aimed at cracking down on negligent parents.
Prime Minister Kevin Rudd has previously told the Fairfax Radio Network that the card would first be rolled out in Indigenous communities in the Northern Territory and the Kimberleys in Western Australia, a move that has brought criticism from WA Greens Senator Rachel Siewert.
"This is the wrong approach to welfare in this country, and I'm astonished that the Rudd Government considers it appropriate," Senator Seiwert said.
Senator Siewert, who is also the Greens spokesperson on Family and Community Affairs, questioned why such a large amount of money was being spent on welfare quarantines.
"We have a budget that is cutting social services bit by bit. A system such as this will cost a large amount of money. The administration costs of welfare quarantining in the NT alone until the end of January has been over $72 million," she said.
"Why is the Government going for expensive, untried systems rather than spending money where it is actually needed?
"We should be investing that money in real outcomes in health, more child protection workers, better equipped education and more community support systems."
Indigenous Affairs minister Jenny Macklin also came under fire from Senator Siewert who said the Minister was making a "gross assumption" that all people on welfare "fail to look after their kids".
"Do we really want a government pursuing a conservative dogma of stigmatising people in situations of need?" Senator Siewert said.
"There are some great examples out there of welfare systems successfully tackling this type of problem without having to resort to punitive methods.
"In Mexico they have been developing a system called 'Opportunidades' that is based on rewards and a positive approach rather than punishment and negative incentive."
The Rudd government is currently going ahead with an income management scheme in prescribed Aboriginal communities in the Territory in one of the planks of the former Howard government's controversial NT intervention.
It involves Centrelink quarantining 50 percent of welfare payments to be spent on essential items such as food and clothing.