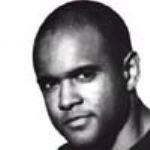 TELEVISION
All Aussie Adventures: Working Dog
Eugenie Sandler P.I.: Jo the Ice Cream Vendor, Burberry Productions
The Genie from Down Under – II: Mr. Repo, ACTF Prods Ltd
Ocean Girl III & IV: Dave, Westbridge Production
Pacific Drive: Ross, Warner Bros
The Man From Snowy River III: Toby King, Pro Films No 3 Pty Ltd
Blue Heelers: Tony Dixon, Southern Star Ent
Ratbag Hero: Jimmy, Ratbag Hero Prod
Comedy Company: 21 Spunk Street, Channel 10
Neighbours: Peter Baxter, Grundy Television
Gerry Connelly: Pilot, various ABC TV

FILM
Terra Nova Viemo Films
The Drover's Boy Actor Yirundi Productions Ltd. / Dir: Jean- PierreMignon
Deadly Unna Pretty Tidy Town Pictures / Dir: Paul Goldman
Delaney's Flutter Michael Miller Scannan Mor Prod / Dir: David Caffrey
The Order Roy Rescued Films / Dir: Aiden Young
Gargantua Police Chief Warner Roadshow / Dir: Bradford May
Joey Mick Village Roadshow
The Life of Harry Dare Dan Harry Dare Prods / Dir: Aleksi Vellis

THEATRE
Crowfire – Blak Inside Season Tony Ilbijerri / Playbox
Enuff " Blak Inside Season Macca Playbox / Dir: John Harding
The Trial Various Workshop " MTC / Dir: David Pledger
The Torch Uncle Shady Community Theatre
Harry's War Various Court House / Dir: Richard Franklin
Who's Afraid of the Working Man/James Melb Workers Theatre / Dir: Julien Merrick
Class (National Tour) Stolen Jimmy Playbox/Ilbijerri / Dir: Wesley Enoch
Twelfth Night Curio Melbourne Theatre Co / Roger Hodgman
Midsummer Night's Dream Demetrius Sydney Theatre Co / Dir: Noel Tovey
Corrugation Road various Black Swan Th Co / Dir: Andrew Ross
Nathaniel Storm Nathaniel NIDA Company / Dir: Tony Knight
Up the Ladder Young Johnny Melb Workers Theatre / Dir: Suzie Dee
Burning Time Rocks Playbox/Black Swan / Dir: Albury Mellor
Behind the Play Walker Barassi's Mountainview
Not Just Bricks and Mortar various Ilbijjeri
No Trouble Schoolboy Universal Theatre / Dir: John Tatoulous

WRITING
Currently developing AFC funded documentary TV series.
WORKSHOPS
Australian National Playwrights' Conferences ANPC
Miss Tanaka various Handspan; David Bell
Koori Writers Workshops various Playbox; Noel Tovey

MISCELLANEOUS
Presenter Co-host – TV Series "˜Aboriginal Australia'
News Reporter – Imparja TV
In house videos including Myers – Department of Employment, Education & Training, C.E.S. and A.N.Z.
Training Films including Moreland Hall Drug Education Video – "Chasen?"
Skills: Aikido (Japanese martial art), Scuba Diving (Open Water Divers Certificate), Horse Riding.
SPORTING ACHIEVEMENTS
1992 Selected for Australian Olympic Squad 400m. h.
Selected for the Oceania Athletics Team 400m. h.
1989/90 Finalist in the Commonwealth Games trials 400m. h.
1988/89 Winner of A.I.S Drug Offensive meeting in the 110m. h. Victorian 110m. h. champion
Second in Victorian 400m. h. championship finals
1987/88 Victorian 110m. hurdles champion
Victorian championship 400m. hurdles finalist
Competed in Olympic trials in Perth 110m h. finalist
1986/87 Scholarship to Australian Institute of Sport
1983 Member of Junior Victorian Rugby Union Team to play Q.L.D. team
Member of an unofficial Junior Australian Athletic Team to tour the U.K.
All Sprint events.