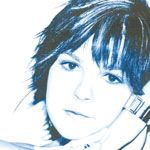 Country Soul
She may only be young, but country songstress Sharnee Fenwick has her sights set on becoming an international star.
From the moment an eight year-old Sharnee Fenwick stepped on stage to sing Under the Influence of Love by Buck Owens, it was clear for all to see that performing was her true calling.
"Mum says that's I've always been a performer, ever since I was a toddler," laughs 18 year-old Sharnee – one of Australia's most talented up-and-coming country artists who was born and raised in Newcastle.
"I've certainly loved singing from a young age and I was always supported to pursue my interests."
For as long as she can remember, Sharnee has been singing and performing, whether it was in front of friends and family, at her school, at talent quests or in competitions. And she loved every minute of it.
In 2001, Sharnee began to develop a passion for country music; a style which was perfectly suited to her vocal range. It became a turning point in her life.
"I had always grown up with country music," Sharnee says. "But when I got to Year 7 and turned 13 I thought country wasn't cool anymore, because Britney Spears and Christina Aguilera were the cool music to listen to at the time!
"Then I entered a country music talent quest which I won, and I just ended up getting over the whole 'cool' thing. I decided that I would make country cool."
Sharnee soon became a regular at the Horseshoe Bend Roundup, a weekly event at her local bowling club. In doing this she gained valuable experience performing to a live audience. It also gave her the opportunity to work with some influential musicians.
"The Horseshoe Bend Roundup was great, because everyone was so supportive," Sharnee recalls. "I was working with a lot of great musicians, like Becky Cole, Adam Brand and Adam Harvey, so I got to hear their advice and feedback. Just to play with musicians like that at a young age was so exciting."
Sharnee's musical education continued at the Country Music College, one of the most prestigious in the country for under 18-year-olds. She graduated in 2005 and, in the same year, got some major exposure on the ABC's Message Stick program.
But 2006 was the year Sharnee's career really took off, as she began to make a name for herself across the country. First of all she completed and released her self titled debut EP from which her single How 'Bout Never has received widespread air play.
"It took two years to record the EP," Sharnee says. "Having an EP released and a single on the charts isn't something that just happens overnight. It was a lot of hard work, but it was very exciting and something I'll never forget."
The year only got better for Sharnee in September, when she was voted Most Promising New Talent in Music at the 12 th Annual Deadly Awards.
"That was so exciting," Sharnee recalls. "I really didn't expect that! I was the only girl in my category and the guys that I was up against were so talented. I know two of them well – they are just the loveliest guys – so it was such an honour to win. It was my first ever big award."
Sharing Sharnee's moment in the spotlight and cheering her on all the way was a throng of her family who were sitting in the audience.
"I had a lot of my family there with me on the night and they were all so happy," Sharnee says. "My Dad sent out a few messages after the award was announced, so all the family who couldn't make it on the night were there in spirit.
"Still, it was a very nerve-wracking night!"
Sharnee then rounded out a memorable year by travelling to Victoria for the Mildura Country Music Festival. She also picked up another major award at the NSW Gold Medallion Awards.
"Mildura was a big growing up moment for me," Sharnee admits. "It was my first festival I had done without my parents, so I had to do it all by myself. But I absolutely loved it – I met so many beautiful people there and made so many great friends."
By now Sharnee is well accustomed to spending time on the road away from home. These days, travelling to different to gigs and touring and performing in new places is something she always looks forward to.
"It's kind of a selfish kind of job," Sharnee jokes. "I mean, I love the fact that people sit there and pay attention to me, and I just love playing and I love music.
"I'm probably away every weekend but I love it. It's like a mini holiday; I get to see places that otherwise I probably wouldn't get to see, and meeting so many different people is a lot of fun."
Another important facet to Sharnee's music is her writing. Sharnee has been writing her own songs since she was 15 and she tries to spend time writing new material every day.
"For me writing is kind of like a free counselling session," Sharnee says with a laugh.
"If I've got a problem, I'll just sit down with my guitar and write about it. It almost feels like I've had a therapist come in and talk me."
Sharnee draws inspiration for her songs from personal experiences and different things happening in her life. Her Aboriginality also plays an important part.
"I want to try and inspire young Indigenous people, because I'm achieving my dream and I want others to be able to do the same," she says.
With a whirlwind 2006 now behind her, this month Sharnee heads to Tamworth as one of the finalists in the Telstra Roa d to Tamworth competition. She was also recently named as a Top 5 finalist for Most Promising Future Star at the 2007 Australian Country Music People's Choice Awards.
"It's so exciting," Sharnee says of her trip to Tamworth. "I'm very nervous about it, but I'm looking forward to it as well."
Wining the competition would be major boost in Sharnee's career.
"I definitely want to get over to Nashville and do some writing," she says. "I've got some contacts over there and I want to get my music heard, so winning the competition would definitely be a big help."
At just 18, Sharnee has already worked with some of the top musicians in the country and has won two major awards. Following the success of the last 12 months, she is now looking forward to releasing her first album.
"I have big dreams," she says. "I want to go over to the States and work and be successful worldwide and get my music heard everywhere."