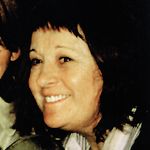 Fifteen ambassadors braved the cold and headed to Parliament House in Canberra to the National Indigenous English Literacy and Numeracy Strategy (NIELNS) Ambassadors Conference last month.
The group was a mixture of five existing and 11 new ambassadors who recently joined the literacy and numeracy program.
At the conference, ambassadors discussed how to promote literacy, numeracy and the importance of staying at school for Indigenous students.
The Education Minister, Dr Brendan Nelson, along with the Education Department's Deputy Secretary Wendy Jarvie, Indigenous education leader Shane Williams, and Group Manager, Indigenous and Transitions Group, Tony Greer, all met and welcomed the ambassadors.
Dr Nelson congratulated the ambassadors on agreeing to promote literacy and numeracy by sharing their experiences about school and how they managed to become what they are today.
The Ambassadors Program began in 2000. Since then, ambassadors have taken part in more than 300 activities, such as visiting schools and attending sporting and cultural events, as well as conferences and CROC festivals, all to promote the importance of education.
There are now 28 NIELNS ambassadors from many different walks of life, such as education, medicine, trades, law and sport. You may have met an ambassador at your school. There are also opportunities, through the My Story competition in Vibe magazine monthly, to meet new Ambassadors.