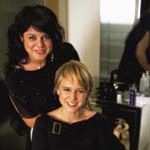 At 27, Aaron Carle has the world at his feet.
The former boat- and ship-building apprentice is one of an increasing number of Indigenous Australians who have embarked on a New Apprenticeship.
From December 1999 to December 2002, the number of Indigenous New Apprentices in training rose to 6,960 – an encouraging increase of 2,401 participants.
Aaron, having completed his training, is now a full-time engineering student at the University of Newcastle and has a career as a naval architect in his sights. He has notched up an impressive list of achievements. These include helping to build an award-winning ski boat while working for Jacana Marine, and being named 2002 New Apprenticeships Apprentice of the Year.
Aaron's achievements are a tremendous inspiration for anyone thinking about becoming an apprentice. His story shows that an apprenticeship isn't just about getting paid to master a trade – it can take you beyond that.
If in need of further inspiration, you only need to look at 2002 Aboriginal and Torres Strait Island Student of the Year, Gary Richardson.
The triumphant 31-year-old father threw caution to the wind, giving up two jobs to pursue an engineering (vehicle building) apprenticeship with Brisbane City Council to boost his long-term career prospects.
Gary is now working for the council's City Fleet and is partway through Certificate III in Youth Work to help him accomplish his next goal – to make a greater contribution to the Indigenous community.
One of the organisations to embrace the New Apprenticeships program is the Ngoonjuwah Council Aboriginal Corporation in Halls Creek, Western Australia.
By working hand-in-hand with the community, the corporation seeks to give locals employment and training opportunities, which helps the community become more self-sufficient.
It does this by generating work for employees through participation in community projects, business developments or by arranging placements outside the corporation.
Last year, it succeeded in outsourcing a group of apprentices to a local building site, where they were able to put their building skills to the test. This project was so successful that the apprentices were contracted to build another 12 houses for the community.
This is one of many exciting opportunities the corporation has tapped into. Some staff have also had the chance to work at the local radio station, TAFE, a medical centre and language centre.
The message is clear: New Apprenticeships are a fantastic career option if you want to earn while you learn valuable skills that will be of benefit to your community. They can also be a stepping stone to further study if you plan to go to university.
Whether you are young or old, still at school or seeking a change of career, there's an apprenticeship out there for you.
New Apprenticeships are now available in more than 500 occupations in a range of industries.
To find out more, visit www.newapprenticeships.gov.au or call 1800 639 629 to locate your nearest New Apprenticeship Centre. There are 500 centres Australia-wide.