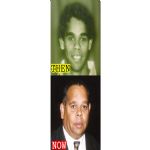 Deadly Vibe Issue 97 March 2005
Flash Back
Rugby league has seen its fair share of speedsters over the years, but none have come close to the original speed demon of football, Larry Corowa.
Before Nathan Blacklock or Amos Roberts there was the "Black Flash" " rugby league's penultimate entertainer an d t ry-scoring phenomenon. For six spectacular seasons, Larry thrilled league fans with his blinding speed and unbelievable try-scoring ability.
Bo rn in Tweed Heads in 1957, Larry scored 24 tries in his first season with the Balmain Tigers and quickly became the glamour boy of the league. He went on to represent New South Wales an d t oured with the 1978 Kangaroos, playing two tests for Australia.
Today Larry works with the Department of Sport and Recreation as an Aboriginal development officer for the Redfern, Maroubra and La Perouse areas of Sydney.
As a development officer, Larry is involved in the development of sporting programs for young people in schools an d t he community. Thanks to his own involvement in sport, he knows first han d t he benefits it can bring.
"Sport can help young people to get on the right track," says Larry. "It gives them some direction and an idea about where they want to go in life.
"We stress the importance of an education as well as participation in sport, and teach them that a healthy lifestyle, not substance abuse, is the way to go."
Larry is also involved with another league legend, Ricky Walford, in helping bring about an annual under 16s Indigenous Origin match, played as the curtain-raiser for the Anzac Test.
He has also been part of a special cricket program, which saw West Indian cricketing legend Courtney Walsh pay the students of Sydney's Alexandria Park High School a visit. Courtney spent the day handing out cricketing tips and encouragement to Indigenous kids.
"Sport played such an important part in my own life," Larry says. "I played football an d t raine d t hree times a week. Even when I wasn't training or playing I always had a football in my hands!"
In a career that was filled with memorable moments, Larry names the five tries he scored against England at only 19, his first ever test match and receiving an MBE as his stand-out moments.
After retiring from the game in 1983, he moved to the Gold Coast, making a brief comeback with the Gold Coast in 1991 before going back into retirement.
"Retirement has been great, although I miss playing an d t he competitiveness that came with it," Larry admits. "It's been pretty hard, but life does go on after football.
"The thing I miss most is probably the camaraderie an d t he mateship that you have with the other players, an d t hat team atmosphere."
While Larry remains one of the league's most loved and remembered icons, he isn't the biggest fan of the game himself.
"I just fin d t he game a little too boring and predictable these days," he admits "It's changed a lot from when I was playing, when it was all about spreading the ball out wide and scoring points."
It's been over two decades since Larry last lived in Sydney, and he is certainly enjoying being in back in the city of some of his greatest sporting moments.
"I'm loving it," says Larry about his work with the community, "and it's goo d t o be back in Sydney.
"The most rewarding part of it all is seeing the smiles on the kids' faces."
(story 1/3/2005 end)