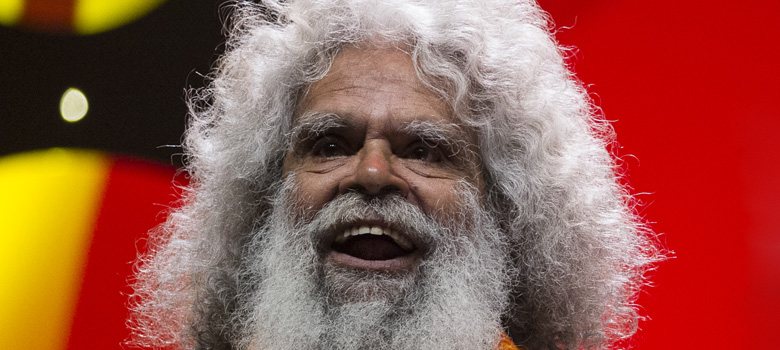 This Week on Deadly Sounds
Uncle Jack Charles is an Australian legend – a veteran actor, Koori elder, activist and, until recently, addict and cat-burglar. He is the star of 'Jack Charles V The Crown', a play about his life – told by him at Sydney's Belvoir Street Theatre this year.
From Stolen Generations to Koori theatre in the 70s, from film sets to Her Majesty's prisons, 'Jack Charles v The Crown' runs the gamut of a life lived to its utmost. Charles' unswerving optimism transforms this tale of addiction, crime and doing time into a kind of vagabond's progress – a map of the traps of dispossession and a guide to reaching the age of grey-haired wisdom.
This fleet-footed, light-fingered, one-man show is a theatrical delight and a celebration of Black Australia's dogged refusal to give up on getting on.
Jack helped found the first Indigenous theatre company in 1972. His acting career – though thwarted by a cycle of addiction and imprisonment – nevertheless featured appearances in 'The Chant of Jimmie Blacksmith' and 'Blackfellas', and many other theatrical performances.
Jack Charles v The Crown has toured the nation throughout 2012 and 2013, and he was a well-known face in Archie Roach's video this year 'A Song to Sing'.