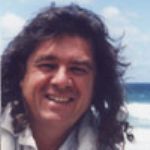 Deadly Vibe Issue 71 January 2003
Worimi man John Maynard is uncovering a secret history. His father, Merv Maynard, was a talented jockey who rode for Sir Frank Packer and the Sultan of Jahor, won the Queen's Cup and subsequently met the woman whose title it was named after. While too big to be a jockey himself, John grew up surrounded by turf culture and knew that a number of riders were Indigenous. It struck him as odd that few official racing histories ever acknowledged this.
"In the past many of them didn't recognise Aboriginal jockeys," says John, noting that even celebrated jockeys like Darby McCarthy were omitted. "There have been a number of books on Aboriginal sportsmen and women, but their assumption is that an Aboriginal presence on the racetrack was minimal. I knew that was incorrect."
Determined to set the record straight, John, a research academic lecturer at
the University of Newcastle's Umulliko Indigenous Higher Education Centre, started researching this neglected aspect of Australian horseracing history. Aboriginal Stars of the Turf (AIATSIS) is the result of that work.
"When I was researching the book I travelled all over Queensland, New South Wales, Victoria and South Australia, and did archival research for Western Australia," he says. "I had blackfullas ring me from everywhere wanting to tell me about relatives who'd ridden in races."
Uncovering these never-before-told stories, John was surprised to discover that racism on the track wasn't as bad as one would have expected.
"I expected to find a lot of racism and prejudice directed at Aboriginal jockeys, but all the interviewees thought racing had been a great leveller. Of course they copped verbal abuse if they got beaten on a favourite, but everyone did. They all seemed to feel there was great camaraderie in the jockey room."
Off the track, however, it was a different story. So much so that, even as recently as the 1970s, many Aboriginal jockeys were forced to invent new identities as Indians, Portugese, Islanders or Jews.
"We have to look at the climate of the time and the era of intimidation as far as their culture and identity was concerned. There was a real fear and stigma placed on our people and we're only beginning to break the shackles of that now. Even Frankie Rae, who won the 1973 Melbourne Cup, was always referred to as Filipino, although he was actually Filipino-Aboriginal."
The more he uncovered these "˜invisible' Aboriginal jockeys, the more John was determined to highlight the significant contribution Indigenous Australians made to the Sport of Kings.
"As Aboriginal people we have largely been forgotten or neglected or erased from history. Now we're in the process of turning that around and this is just one part of that jigsaw. It's important for future generations to draw inspiration from their own heroes and heroines. There's a lot of tradition in Australia with horseracing and it's important that Aboriginal people have their place in that history."
John's book is tinged with sadness in that it is dedicated to Leigh-Anne Goodwin, Australia's first female Aboriginal jockey to win a metropolitan race. Tragically, she passed away two weeks after being interviewed for the book.
"It was a great tragedy to see her career cut short at such a young age," says John. "The thing that made the whole book worthwhile was when Leigh-Anne's mother Barbara came down to launch the book. She brought along a poem from Leigh-Anne's little boy about how much he enjoyed his mum being in the book."
No stranger to the perils of racing, John recalls the emotional highs and lows of growing up in a racing family.
"Racing can be tragic. I've seen a lot of jockeys die and I remember my own father being smashed up many times. As a little boy I was often dragged out of bed in the early morning to go to the hospital. But that's part of racing " these people love the game. Even Barbara said that if she had her time again she wouldn't talk Leigh-Anne out of being a jockey because she did what she loved."
It's that passion for the sport that John is hoping his book will pass on to new generations of Aboriginal jockeys. And it's a passion John's father, Merv, still has running through his veins.
"My father retired from racing in 1994 when he was 66. Last year he turned 70, but he still goes to the track every morning and trains a horse or two. He'll never give it away " he loves it."
An inability to sit back and take it easy is obviously a Maynard family trait. Not content with promoting book number one, completing his PhD and helping take care of his new seven-week-old son, John is already planning a follow-up.
"I finished Aboriginal Stars of the Turf in 1998, but people have continued to contact me with their stories. Now that I've launched the book, even more people have contacted me. So in the not-too-distant future I would like to expand on that."
With a well-known jockey for a father, John surely must have been disappointed when he kept growing and growing as a teenager.
"My father said I'd have to go to India and ride elephants," he laughs. "But I had racing oozing out of my ears in those young days when my father was riding. The family story goes that by the time I was 12 months old, I'd been to every town in New South Wales " those that had a racetrack anyway. But it was a great life and I love the history of racing."
(Story 1/1/2003 end)