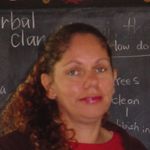 Questacon is the National Science and Technology Centre. It is in Canberra and has more than 200 hands-on activities that are not only fun but also help people to understand lots about science.
One of the favourite kids' activities is called Free Fall. You have to climb up to a platform about six metres off the floor and then hang by your arms. When you let go, you fall down onto a slippery slide that gently curves around to catch your fall. Scary, but heaps of fun!
Burarra Gathering is a cool website that shows some of the knowledge of the Burarra people from Arnhem Land. It's got some excellent interactive animation and shows quite a lot about how the Burarra people live. You can spear a crab and set a fish trap. Go to http://burarra.questacon.edu.au/home.html
Questacon also has a Science Circus that travels around Australia doing science shows in schools and communities. It's not really a circus but the young scientists who travel around are really funky and have such a good time that they call it a circus. They show how some ordinary things can be used in pretty unusual ways to explain some amazing science stuff.
If you are interested in the very latest science and technology gismos or just plain clever ideas that young people have come up with – like a gadget that lets you control a computer just by thinking about it! – have a look at Smart Moves. Smart Moves also makes heaps of suggestions for people who think they might be interested in a career in science or technology. There's lots of advice for people who have a clever idea and want to know how to turn their idea into a business. Have a look at the website: http://smartmoves.questacon.edu.au/index_flash.asp
On Questacon's website there are plenty of fun activities and more information about the programs that travel around Australia. Check out www.questacon.edu.au