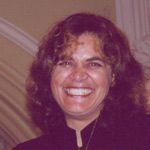 Name: Donna Bridge
Donna Bridge is an English and art teacher at One Arm Point Remote Community School. One Arm Point is an isolated community about 220 kilometres north of Broome in the Kimberley.
The township has a population of 500, and there are 100 students at the school, ranging from kindergarten through to high school.
Donna's husband is also a teacher and the principal of the school. Together, they have worked at three different remote community schools.
"Being Aboriginal myself, I want to make a difference to Aboriginal children's lives," she says. "Working with these kids means that they get to see strong Aboriginal role models. It makes them aware that there are options out there for them."
Donna first realised that she wanted to work with Aboriginal children when she was at university.
"You can really give something back to your own community," she says. "The difference you can make to Aboriginal children's lives is huge."
In August this year, Donna was awarded a Churchill Fellowship. A Churchill Fellowship is an award that provides financial support to people who want to travel overseas to study a project or issue that can't be readily undertaken in Australia.
Donna is heading to the United States and Canada in April next year for 10 weeks, to research ways to improve conditions in Indigenous communities through community capacity-building projects.
"I plan to travel around to different communities and see how they have made things work," she says. "Then I can bring that knowledge back to our own communities – to put positive practices into place to help Indigenous communities become stronger."
Donna will also report to government and educational conferences on her findings.
"We need to re-engage with our youth, to maintain their sense of culture and identity," she says. "We also need to engage with the parents, to get them involved in their child's education."