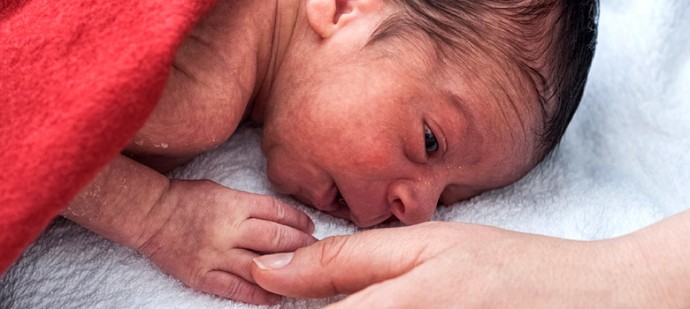 Kulbardi Aboriginal Centre at Murdoch has something to celebrate this week, after receiving funding for research into birthing on country for those living in remote communities in Western Australia.
The research project is expected to take approximately four years and the $1 million boost will help make it happen.
"It's going to allow us to achieve the main aim for the project, and that is to investigate the best possible contemporary and culturally secure maternity care for Aboriginal women who are birthing at an urban maternity facility," Professor of Aboriginal Health and Wellbeing at Murdoch University, Rhonda Marriott says.
Rhonda is a descendant of the Nykina people of the Western Desert and has had both a professional and personal passion for Indigenous health her whole life.
"I had a number of opportunities to be involved in Aboriginal health research, and was invited to a workshop in Alice Springs, which was discussion around birthing on country and in line with the national maternity services plan," Rhonda says.
"At the time I was struck by the conversations being held around birthing on country that didn't include discussions around metropolitan residing Aboriginal people.
"From that I spoke to a number of people and we started to put together a research project which has now received the funding."
The project is not only a big win to Rhonda's 40-year career in nursing; it is a big win to remote mobs and Indigenous mothers-to-be in the Western Australian region.
"It'll allow us to evaluate the principals and morals for culturally secure maternity services and also to identify the cultural competence development for midwives through their education," Rhonda says.
"It will allow us to advise policy changes to promote cultural security in maternity services and it will allow us to be able to conform to the national accreditation requirements for midwifery on cultural competence. It will allow us to develop translation about quality and practice to assist culturally secure maternity services."
The findings of the research will clarify how models should best be embedded in education, policy and practice as a whole in Western Australia.
"Ultimately what this is going to lead to is the experience that the Aboriginal women and family has is a culturally safe one, the birth experience will be a culturally safe one. That's our goal."