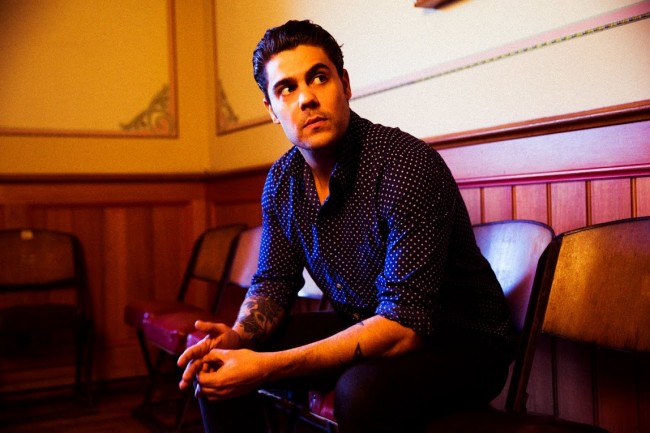 Fans of fast becoming rock icon Dan Sultan can breathe a sigh of relief. His long awaited new album, 'Blackbird', will be on the streets on 4 April, bringing with it a catalogue of musical vision, moving rock ballads, and songs that are pure, gutsy, thumping rock and roll.
'Blackbird' marks a fresh start for the Melbourne based artist. Backed by a new management team and record label, and with producer Jacquire King (Tom Waits, King of Leon) at the musical helm, Dan recorded 13 new tracks for the album across two months.
"It's like therapy," Dan says. "You go through what you're going through and that can be pretty heavy. And then you write about what you've been through, which can be therapeutic. And then you record it and you hone it and you finish it. It's something I feel very fortunate to be able to do, to get all that stuff out."
The new album is a testament to Dan's talents as a musician and songwriter. Recorded in Nashville, Tennessee, 'Blackbird' is the simple journey of a man singing about love, desire and identity. It's also a testament to the self-belief he found again following the release of his 2009 album, 'Get Out While You Can' and the four years in between.
During these years he wasn't writing; he split with his management and parted ways with guitarist Scott Wilson. The upheaval tested Dan's drive and weakened his self-belief. But his uncertainty was replaced with the need to make a record that realised his musical vision. The result is 'Blackbird', recorded inside Nashville's famous Blackbird Studios, from which the album takes its title.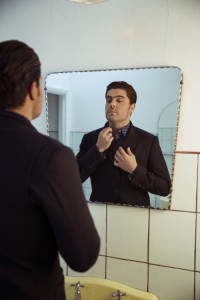 It literally bursts with Dan's renewed purpose and musical drive with the rock tracks interspersed with the soft love and desire songs. The track 'Kimberley' also pays tribute to his Aboriginal roots and the peace and fulfilment he gets from the country that holds a 'special' place for him.
"I wanted to release something that I was happy with," Dan says. "I wasn't in the best place creatively and felt I had come to the end of a course. To do a new album, I had to be in the right place," he says.
"So that was a four year [journey]. There are a lot of songs I either wrote or started to write during that time and some songs that take 10 years to write. And then there are others that came to me straight away.
"I don't have a process to it. I just let it happen as it comes around…The album, yeah it feels pretty good to me."
As fans will know, Dan is an explosive performer on stage and has recently been touring with one of his inspirations, Bruce Springsteen, whom he says he learned from.
"Seeing Bruce perform and the way he conducts himself was special. He is a very generous performer and has an incredible work ethic. You need that, luck and ability/talent to be successful," he says.
Deadly Vibe will be publishing a full interview with Dan in its May edition, so watch out for that one. In the meantime, get your copy of 'Blackbird' via Liberation, a part of the Mushroom Group. For more information head to www.liberation.com.au or like Dan on Facebook.