New York, New York – it's the city that never sleeps and where dreams are made. Wiradjuri man Alfred "Alfie" Walker recently got the opportunity to fly 15,000km for an experience of a lifetime.
Through the World Indigenous Network, Alfie and Awabakal woman Teagan Goolmeer, were selected to represent Indigenous Australia and take part in a youth exchange as part of the United Nations Development Program (UNDP) in the US and Quebec, Canada.
The World Indigenous Network was an initiative by the Australian Federal Government to link up traditional land and sea managers from around the world. Youth Ambassadors from global Indigenous communities gathered at the United Nations building in New York City where they began their work ahead of the Convention of Biological Diversity in Canada.
"Firstly we got into New York and we started work as an ambassador at the UNDP office within the Equator Initiative group, so there were a few people there who were working for the Equator Initiative," Alfie says.
The Youth Ambassadors from over 160 countries developed a network and communicated the cultural challenges in their area, different cultural practices and some of the issues that they were facing.
"While we were there we had to set up and work towards a presentation; a three-minute speech and a video presentation to be held at the Convention of Biological Diversity in Montreal," Alfie says.
During their time in Canada they also had the opportunity to get involved in a range of cultural activities. Alfie and Teagan were impressed with the self-governing and self-sustaining Indigenous Cree community, which even boasted its own airline.
"While we were up in Canada, at Montreal, part of it was an exchange, so we were able to go into an Aboriginal community up in northern Quebec called Mistissini and we also visited Oujé Bougoumou," Alfie says.
"The Cree people were the Aboriginal group that we visited, and we got to see how their structure worked."
Each community boasted their own petrol stations, local government, Chief in place of a Mayor, museums, shops, leisure and youth centres, police and fire stations and the list goes on. Alfie explains that this stems from the '70s when the nine communities listed in the James Bay Treaty got together and rallied for independence.
"The Cree people have a very similar history [to Australia]. They also had children removed, they also had disassociation of language and couldn't speak language in the camps, but now they're re-claiming all of that," Alfie says.
"The cherry on the cake for me was the fact that they have their own airline company where they fly people in. It's called Air Creebec and they service that whole area with their own private plane company."
The duo also got to do some cultural activities that included moose hunting and eating traditional food – they even spotted a live beaver.
Alfie has been very active in the Goulburn community, NSW, and is currently working at the local Mission Australia as an Internal Training and Development Officer. He is also the former Chairman of the Pejar Aboriginal Land Council and a current councillor of the Goulburn Mulwaree Council.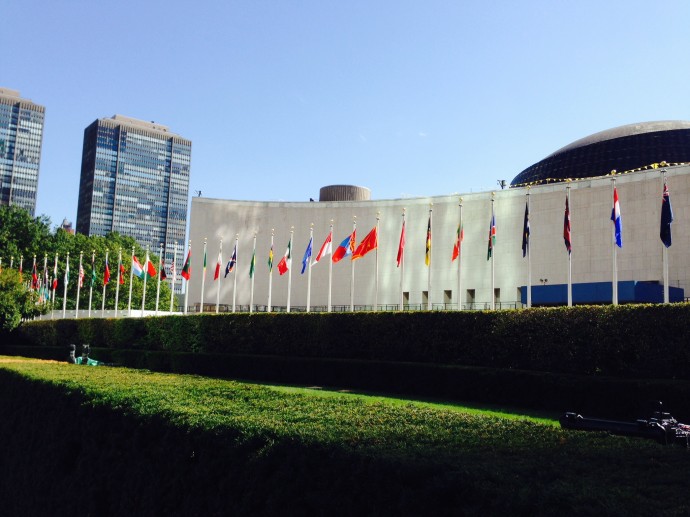 "I learnt a long time ago that the best investment that you can ever make is people. Investing in people's lives, investing in people's time, being able to empower them, encourage them and support them. I do that through training, advocacy stuff and everything I do is based around how I can support people and how can I empower people in my community."
Alfie and Teagan first heard about the Youth Ambassador program through the World Indigenous Network conference, which was held in Darwin last year.
"Being an Aboriginal leader and chairperson of the Goulburn area, I've been involved in a lot of state bodies when it comes to land management, so I thought it'd be really good to be a part of and I applied," Alfie says.
Despite the fact that there were thousands of people from around Australia who applied for the program, it was finally narrowed down to two, and Teagan and Alfie packed their bags and got ready for their life-changing adventure.
"There were a lot of people from around Australia who actually applied for the Youth Ambassador Exchange program. There were a lot of applicants and the judging panel said that it was very competitive, that there were a lot of outstanding applications," Alfie says.
"I would say if you ever get an opportunity to represent – whether it be state, local or international like I had the opportunity to do – then go for it! The level of support and empowerment for Indigenous people in the UN specifically just blew my mind that they were so supportive, so encouraging and so empowering to Indigenous communities."