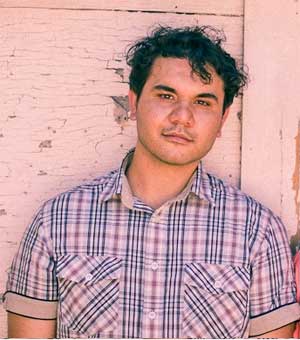 23-year-old indigenous singer/songwriter Brendon Boney is one of eight winners of the 2011 APRA Professional Development awards.
Hailing from Wagga Wagga, New South Wales, Brendon is best known as one half of pop/jazz/folk duo Microwave Jenny.
APRA present the Professional Development awards every two years. Eight winners are chosen in categories including Indigenous, Popular Contemporary (3 awards), Country, Jazz, Classical and Film &Television. Winners receive a prize package valued at over $25,000, comprised of cash, travel, education and recognition.
Brendon was selected from a field of more than 20 Indigenous artists, the full list including Graham Akhurst, Jacob Anderson, Bobby Bununggurr, Sam Conway, Michael Birk, Marcus Corowa, Marlene Cummins, Joseph Douglas, Leah Flanagan, Rebecca Gollan, William Hooper Coleman, Robert King, Buddy Knox, Sharon Lee Lane, Jessie Lloyd, Gina McGill, Luke Peacock, Nardi Simpson, Luke Slater, Gerald Surha and Kahl Wallace.