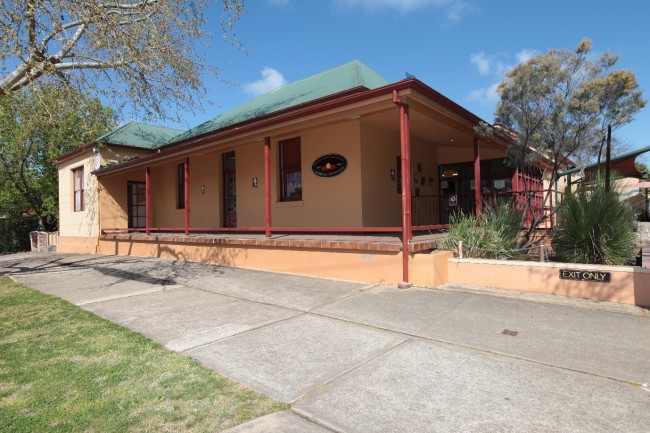 Riverina Medical and Dental Aboriginal Corporation is a staple in the local Aboriginal community for Wagga Wagga and surrounding areas.
They have played a vital role in closing the gap in their community through an extensive range of services relevant to the health conditions of the local Wiradjuri Aboriginal people.
It was recently announced that Anglicare Riverina and Riverina Medical and Dental Aboriginal Corporation have partnered to deliver the newly established Wanggaay Koori out of Home Care Service to help vulnerable children and families.
"Through this partnership, Anglicare is committed to the vision of seeing all Aboriginal children and young people, not only in the care of Aboriginal foster carers, but also supported by locally managed Aboriginal organisations," Chief Executive Officer, Sue Williams says.
Wanggaay Koori Out of Home Care (OOHC) Service is a State Government funded health care, $1.5 million dollar program, designed to operate in the Aboriginal community of the Riverina.
The new relationship and program will provide a range of culturally appropriate support services to Aboriginal children and young people in Out of Home Care, their families, respective authorised carers, Aboriginal Elders and communities. It will operate in the Wagga Wagga, Cootamundra and Tumut catchment areas.
Statistics show Aboriginal children and young people are over-represented in Out of Home Care. The development of accredited Aboriginal OOHC Services throughout New South Wales was a major recommendation from the Wood Special Commission of enquiry into 'NSW Child Protection Services' in 2009.
"This service will differ, as staff employed will all be of Aboriginal descent, and will deliver a more culturally appropriate service," Sue says.
Two Aboriginal Case Managers have been employed by Riverina Medical and Dental Aboriginal Corporation.
Their responsibilities include ensuring the day to day support and wellbeing of clients through casework, advocacy and planning, supporting carers in their role, and developing and maintaining links with stakeholders.
"The major role of case managers will be the implementation of Cultural Support Plans for all young people in OOHC to ensure that every child and young person has an appropriate individual plan meeting their respective needs culturally and socially, short term and long term."
Riverina Medical has a huge variety of services and specialties including GPs, Otitis media, Hearing, Antenatal, Allied health Services, Paediatrician, Podiatrist, Dietician, Psychologist and Speech.
There is also a shuttle service which transports patients to their appointments at the clinic and there are often other regular specialists that make the trip to the clinic.