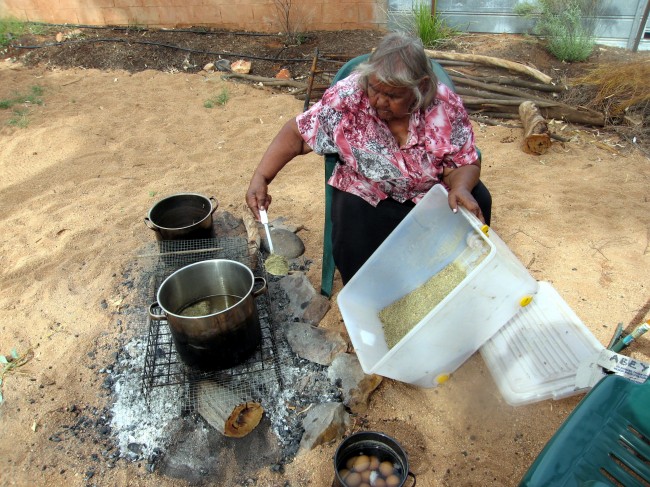 Young Arrernte women in the Alice Springs area have created a social enterprise out of traditional healing products using recipes from their Elders.
The Interrentye Traditional Healing Products is a social enterprise run out of the Akeyulerre Healing Centre and is a place that they can preserve, practice and enjoy their culture by creating traditional healing products.
"Starting from humble beginnings, Akeyulerre has remained true to the vision of the Elders who created this place," Fionn Muster says.
"The vision was for Akeyulerre to strengthen their community through creating a space where people can access, practice and celebrate their culture. Some of these Elders have now passed away, however their vision has continued and is carried on by their families and the next generations."
Funding from the NT Government's Department of Children and Families since 2008 has enabled the Akeyulerre centre to go from strength the strength.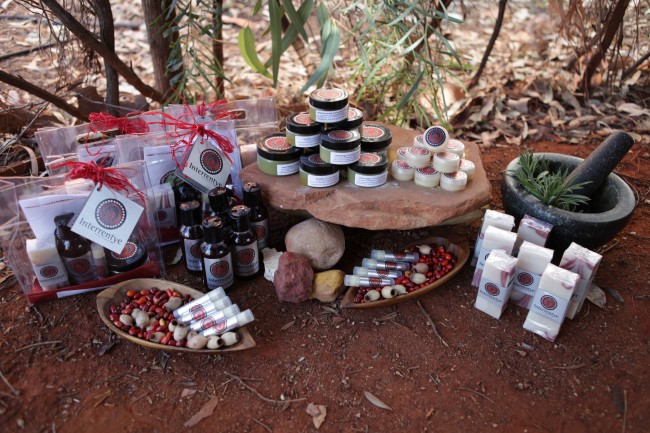 "Through the development of Akeyulerre, which was based around Arrernte people's rights to learn, know and access their own traditional knowledge systems, the senior women of Akeyulerre saw the need, and began to work with the young ladies to teach them how to make the bush products using traditional processes that were over 40,000 years old," Fionn says.
"Akeyulerre was then able to provide for community members who needed access to them. It gave people access to traditional bush healing products and methods, and it was free."
The senior women also found joy in teaching the younger women what they knew and the young women were proud to learn about their culture to pass on to future generations.
"Pretty soon the demand for these products was growing, and the young ladies of Akeyulerre saw an opportunity for a Social Enterprise to develop," Fionn says.
"It was an amazing process, where the young women worked really hard to investigate how to develop packaging, meet legal labelling requirements, design, and marketing right through to sales."
The ingredients for the traditional way of preparing bush medicines for application was through blending them with animal fats, however this was not appropriate for storage or commercial selling.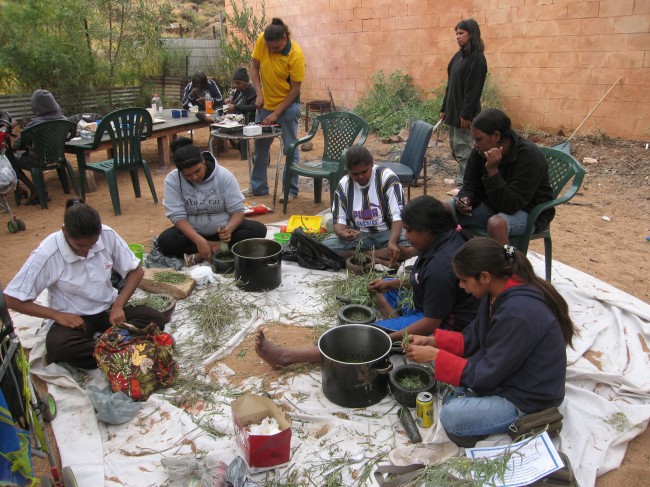 "Interrentye use natural modern oils, that are approved for external use and the young women, manage the recipes, and all elements of production – from mixing, pouring, labelling, packaging, sales and distribution," Fionn explains.
There are five main products the group creates, including:
– Arrethe (ara-tha) – Used as a chest rub for colds and flu
– Utnerrenge (ut-nar-rung) – Used on the body to nurture dry and irritated skin
– Aherre-Intenhe (ara-in-ten) – Used to soothe skin sores and muscle pain
– Natural Lip Balm – Nurtures and soothes lips
– Apere (eucalyptus) Soap – Nourishes, cleanses and soothes skin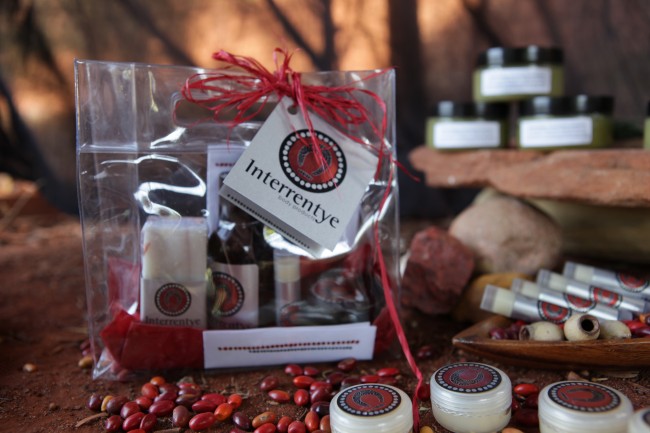 All the ingredients are harvested naturally, the traditional way, with the exception of the oils used to make the rub. Traditionally animal fat is used, however this is not appropriate for commercial selling and so a variety of natural oils are used as a replacement.
Interrentye products are available for purchase in the centre, on their website, and at the Alice Springs Markets.
"We are currently looking at ways to improve our online ordering system, and to move toward a streamlined process for people to be able to order and pay online," Fionn says.
"We also know there are untapped markets, but how we move into new markets needs to be done safely and with respect for the vision of maintenance of traditional knowledge systems and respect for country."
For more information, you can visit the Interrentye Traditional Healing Products website.