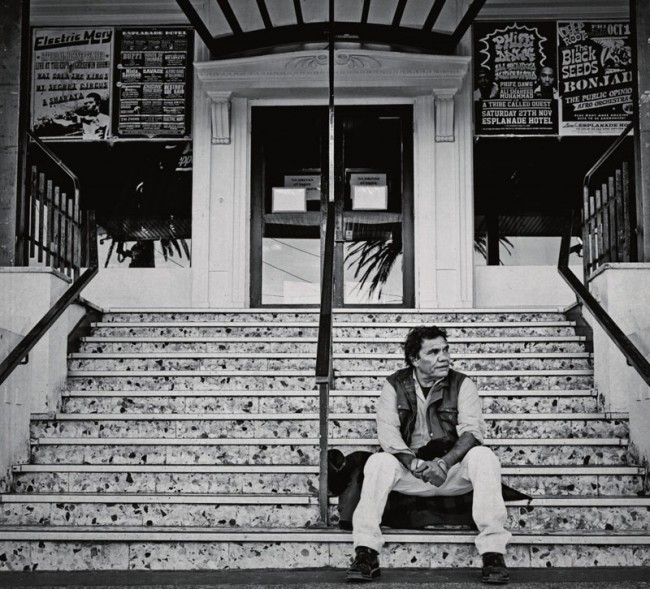 Going against expectations, Ngukurr man Tom E. Lewis is about to release his latest album Beneath the Sun without any instrumental didgeridoo.
The Northern Territorian is the '70s star of The Chant of Jimmie Blacksmith', a stage and screen actor who reinvented himself in the '90s as a globe-trotting jazz-didge virtuoso.
After his film Naked Country in 1985, and co-starring Rebecca Gilling and directed by Tim Burstall, he left the Territory for Melbourne's St Kilda.
"I had to leave my community. They said I was telling secrets to be famous. They put the death warrant on me. That's why I left the Territory and I went to St Kilda," he explains.
The down-to-earth artist, who refers to everyone as 'marrkap', which loosely translates to mate, now spends his days writing music. The powerful lyrics of his song, "Can't Change Your Name", speaks to leaving his homeland behind.
"It's my pain coming out," he says. "Wherever I go, I am who I am. My blood is of my grandmother, who I respect, and my body and spirit comes from my Welsh background. And I can't change that neither."
Beneath The Sun was recorded at Audrey Studios in Melbourne with Skinnyfish Music, who have also worked with Gurrumul, Saltwater Band and Ali Mills.
The album has been described as an off-kilter mash-up of jazz, blues and country and features a wide assortment of instruments. Tom writes his own music and takes pride in the fact that he's picked up many instruments, including his beloved guitar, without taking a single lesson.
This time he's collaborated with Tony Floyd on drums, Ross Hannaford on guitar, Stephen Teakle on keys, Craig Pilkington on "various stringed things" and producer Michael Hohnen on bass.
Tom says our country is beautiful and it's important to him that there's a healing message in his music.
"You don't want to stand there and write songs to blame people. We need to take people into our spirit world, you know," he says.
"Some people, they're always demonstrating. We don't need to demonstrate against this huge world anymore."
"I've been lucky marrkap," Tom says. "Music it heals. There's medicine in art. I don't know where this CD can go. I really don't know. I'd like to write another one, yeah? I feel like there's more coming."
Beneath The Sun is set to launch on February 14 and will be available through Skinnyfish Music/MGM.