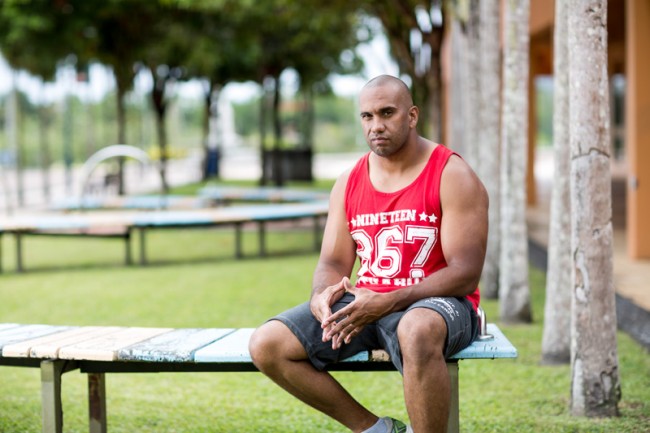 A Queensland rapper is making a mark in the hip hop industry, writing and producing his own beats with positive lyrics.
John Edwards, better known by his rap name "JPoint" is originally from Innisfail in Far North Queensland and is a descendant of the Mamu people.
He started writing music at a young age and has since turned it into a career, showcasing his talent around the country.
"I was influenced by a young fella back in high school. A mate of mine – Johnny, he was writing rhymes and stuff so I started writing as well but I was more into DJing," JPoint says.
"I'd mix music and I started doing production and we created a group a few years after that. Production was always my thing."
During this time he formed a group with some friends called Sugar Heights before joining with another group and creating The North Ward.
In 2011, JPoint dropped his first album "Eklectic Methodz" with about 18 tracks. Being a newcomer to the music industry he says he wasn't fully prepared. After performing and getting a better feel for what the industry entails, he is looking forward to dropping another successful album later this year.
"I've really got my live shows going well and it's just been the natural progression of things to make a new album, so that's what I'm currently doing right now, which I'm in the actual process of completing," he says.
"Because [Eklectic Methodz] was independent I didn't understand what you had to do really, you know, PR and getting noticed before you even drop the album. From making that first album I know exactly what to do now to make an impact."
His shows around Australia have been proving helpful to the promotion of his upcoming album.
"The fan base has been growing and growing. I've been doing shows all over – Melbourne, Sydney, I'm going to Adelaide in about two months, Darwin, I did a show in Darwin in October. So I've been going everywhere and building a fan base," JPoint says.
"But it's been good, it's been well received and this time around it'll definitely make more of an impact."
Looking forward into the next year, JPoint says that besides launching the album, he hopes to play at some festivals, a "boatload" of shows and hopefully throw some music videos into the mix.