In early April the inaugural Homeground Festival will present a night of celebration of First Peoples' music, dance and culture against the beautiful backdrop of the Sydney Harbour.
It will draw in artists from all over the country who are excited to present their unique works to the crowd in the free event that has something for everyone.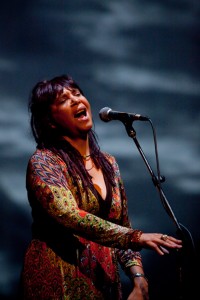 Sydney Opera House Head of Indigenous Programming, Rhoda Roberts says the festival is a "feast of music and dance" that will depict the very best of what First Nations' culture has to offer.
"We have made this a free event to encourage all Sydneysiders and visitors to discover the cultural diversity in our own backyard and on our doorstep," she says.
Rhoda says that this festival is for everyone. It has the elements for a relaxed afternoon with the family but also a more vibrant and energetic scene for all the "night owls" coupled with the pumping beats of Indigenous group, Dubmarine.
"We want people to come down to the Opera House and bring in new audiences. It's also a great opportunity to showcase some our musicians and dancers that a lot of people might not have seen and it also gives our artists the opportunity to develop their stage craft and increase their audiences.
"It's really exciting this year because it also allows us to have collaborations and show new work."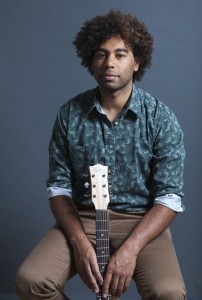 Some of the artists that are geared up to perform at the festival include Shellie Morris, Marcus Corowa, Casey Donovan, Move it Mob Style® dancers, Yirrmal, Dubmarine, Stiff Gins, Street Warriors as well as international artists that add an exhilarating new flavour to the mix.
According to Rhoda, a highlight of the festival will be the Boomerang Concert on Saturday night, which presents an exciting collaboration between culture in the form of song music, image and dance.
"One of the most exciting ones is the new work we've got called the Boomerang Concert. It's a collaboration between three nations – New Zealand, Scotland and Australia," she says.
"The musicians have got together and they've written new songs and it's just amazing. It's a celebration of Gaelic culture, Māori culture and of course our Aboriginal culture.
"It's pretty incredible actually. I'm so proud of it and I'm thrilled because I think it's going to be quite a hit."
For more information on Homeground Festival, CLICK HERE.