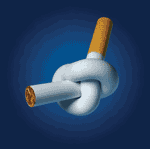 p>
Indigenous Health Minister Warren Snowdon announced the new partnership which will see 70 accommodation facilities managed by Aboriginal Hostels (AHL) move to stamp out smoking.
The move comes as part of a Federal Government plan to close the life expectancy gap.
Mr Snowdon says the AHL will help spread anti-smoking messages nationwide to around 2000 Indigenous Australians every night.
"This partnership will take this anti-smoking campaign into Aboriginal Hostels in every state and Territory of Australia," Mr Snowdon says.
"This will ensure their facilities are smoke free apart from designated smoking areas and ensure health education and promotion activities are conducted by AHL staff to prevent, reduce and quit smoking."
Meanwhile, Minister for Indigenous Affairs Jenny Macklin says the harsh reality is that almost half Indigenous Australians smoke, compared with less than 20 per cent of non-Indigenous Australians.
"We have made a commitment to close the life expectancy gap between Indigenous and non-Indigenous Australians within a generation. We have also committed to a target of halving Indigenous smoking rates by 2018," Ms Macklin says.
Mr Snowdon used World No Tobacco Day on May 31 to announce the changes.