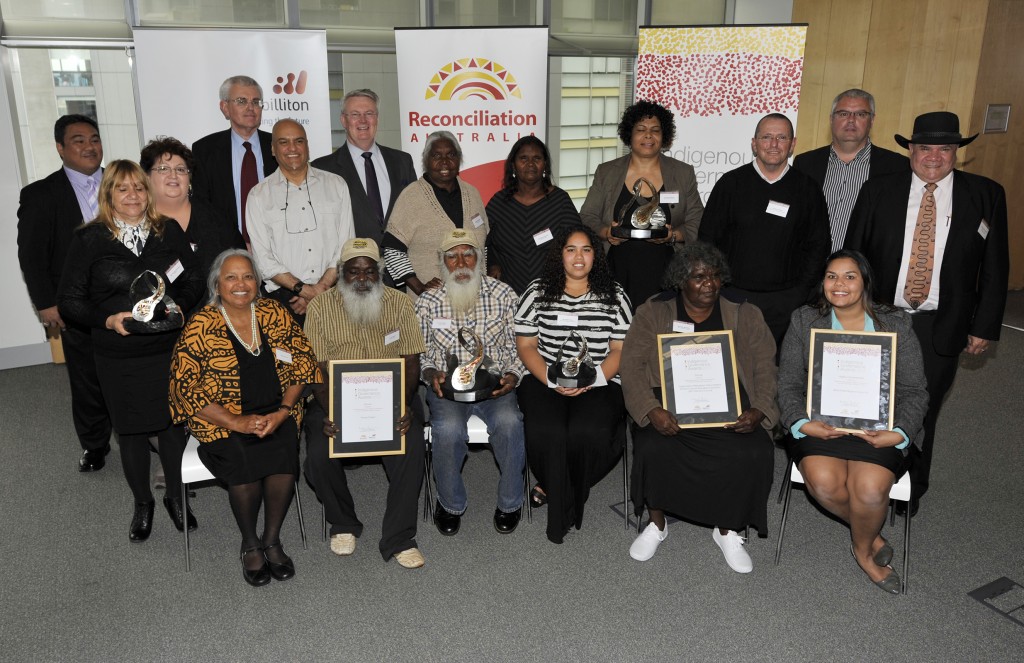 Reconciliation Australia is urging Aboriginal and Torres Strait Islander groups around the country to apply for the 2014 Indigenous Governance Awards.
Chief Executive of Reconciliation Australia, Leah Armstrong, said there is $60,000 in prize money on offer to Indigenous-controlled organisations, projects and initiatives.
"If you think the work your organisation or project has done is an outstanding example of good governance, then we want you to apply," Ms Armstrong said.
"The awards recognise the excellent work Aboriginal and Torres Strait Islander people are doing to drive change for the better in their communities—and good governance is the foundation of their success."
The Indigenous Governance Awards were established in partnership with BHP Billiton in 2005 and are now held every two years.
"The 2012 IGAs attracted the largest and best cohort of organisations and projects we have seen so far," Ms Armstrong said.
"The Australian Institute of Health and Welfare conducted research for us on the 2012 IGAs and found that more and more organisations are practicing effective governance and making a difference in their communities.
"And the 2012 Category A winners, the Ngaanyatjarra Pitjantjatjara Yankunytjatjara Women's Council, are a prime example of this.
"They confronted the scourge of alcohol abuse and petrol sniffing in central desert communities by working to ban the sale of takeaway alcohol and introduce non-sniffable Opal fuel.
"Now, in 2014, we want to see applications from organisations and projects that are making a difference in a similar way—through innovation, leadership and community engagement.
"Ultimately, good governance is the cornerstone of self-determination and we want to see organisations, projects or initiatives get the recognition they deserve."
Applications for the Indigenous Governance Awards are assessed by an independent panel of judges chaired by Professor Mick Dodson.
The two award categories are Category A: Indigenous-led incorporated organisations; and Category B: Indigenous-led non-incorporated initiatives or projects.
People can apply or recommend an organisation or community project for the awards by visiting www.reconciliation.org.au/iga or calling 02 6273 9200.
Applications close 30 May 2014. The 2012 Indigenous Governance Awards report is available HERE.