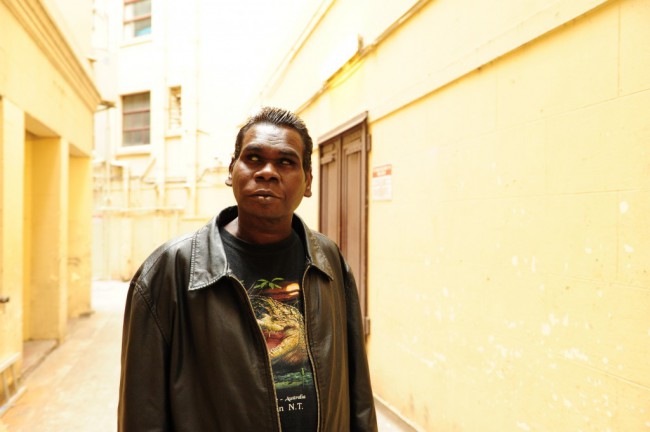 Gurrumul's new album released this month won't disappoint fans, capturing the uniqueness that is 'Gurrumul' and backed by the richness of the Sydney Symphony Orchestra (SSO). 'His Life and Music' was recorded live at the Sydney Opera House in 2013 as part of the Vivid Festival and is a world-first collaboration.
"We've spent a lot of time in different ensembles, as duos, with string quartets and bands and with just Gurrumul and his acoustic guitar but he loves the rich backing of the Sydney Symphony Orchestra behind him and when we had the chance to do this with the Sydney Symphony Orchestra which is acclaimed worldwide we thought that was an incredible opportunity," Michael Hohnen, Gurrumul's bass player and collaborator says.
The album features a collection of songs from Gurrumul's award winning albums and those songs are introduced by members of his family. In this way, the stories behind the songs open up his music and the richness of Elcho Island and North East Arnhem Land culture, to listeners.
"Gurrumul is so shy and the family introductions to his songs allow us to get to know him. Along with the orchestra, they bring out an extra side to his music and his performance," Michael says.
"When you go to a concert and someone performs song after song, especially in language, the audience can miss things, but this gives the audience a way into Gurrumul's music. His family are so proud of what he is doing. They see him as the messenger, as the one who is telling their story.
"A lot of people can't go to the Opera House to see Gurrumul and the SSO, and this live album will let them feel they are there."
Michael is still in awe of the richness of Aboriginal Australia's cultural history – it's depth, uniqueness and connection to all elements of life. "It's so rich and yet people go overseas to seek a cultural experience and ignore the culture we have here. It is fascinating, uplifting and special, and the snippets we provide in the introductions on the album, provide an insight into this culture."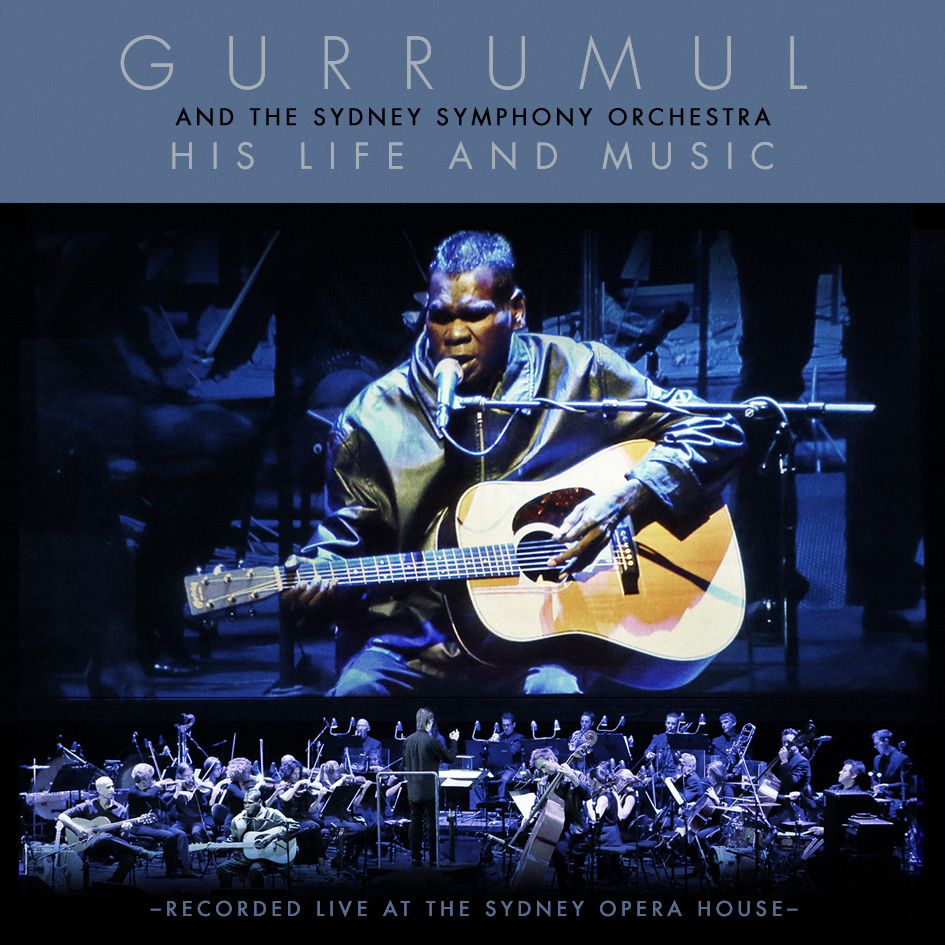 For Michael who produces Gurrumul's albums, combining Gurrumul's music with the SSO was a way to do justice to the quality of Gurrumul's music. "He deserves that, to have that quality matched."
Blind from birth, Gurrumul is a member of the Gumatj clan of Elcho Island, off the coast of tropical North East Arnhem Land. He quickly became known for singing about identity, spirit and connection with the land, its elements and his ancestors. Since 2008 he has risen to national and international acclaim.
His music is known for its ability to emotionally move listeners with its purity, fragility and beauty.
"He uses his music to bring out the feelings of people. When you go to see him, you know that he is blind because he doesn't cover his eyes and that's quite confronting for some people. But although he is shy, there he is sitting unashamedly there and saying: 'This is me'.
"This is a different way of expressing activism. He is purely expressing his identity, his culture and where he is from. He bridges the cultural divide by this quality and he's offering himself up, and people can take or leave him if they want. That is part of the appeal. He is not saying you have to like this," Michael says.
In the past, Gurrumul has suffered ill health, but with medication is now well.
"His health is really stable," Michael says. "He manages it and when he doesn't we start to worry again, but he's well and singing beautifully and is now on a big break at the moment. I call it his Long Service Leave because he's resting for three months, not doing anything until February 2014."
He has just finished recording an album for release in early 2015 and it promises to be "something really special".
"It's not like his past albums. It's traditional, harmonised and beautiful. You will hear something that will be a momentous and historical release," Michael says.
Gurrumul and The Sydney Symphony Orchestra, "His Life And Music" is available from 6 December and is released through Universal.