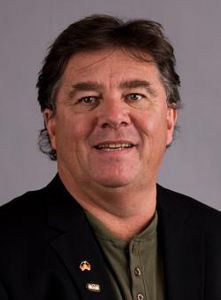 This Week on Deadly Sounds
By December of 1998, jockey Leigh-Anne Goodwin had ridden 127 race winners and was Australia's first female Aboriginal jockey to ride a winner at a metropolitan track.
Her story is one of many presented by Professor John Maynard in his new book, Aborigines and the 'Sport of Kings' – Aboriginal jockeys in Australian Racing History.
John Maynard is a Worimi man from the Port Stephens region of NSW, and a leading Indigenous historian. His family's political history dates to the early 1900s.
"My grandfather Fred, was the leader of the first all Aboriginal political group, the Australian Aboriginal Progressive Association, that formed in Sydney in the 1920s," says John.
The Maynard's were also very involved in the horse racing game and Professor Maynard, whose father was a jockey, grew up surrounded by the racing culture, experiencing first-hand the casualties of the industry.
"I've seen my own father on life support, and in intensive care wards, and throughout the course of my life a number of family friends who were jockeys have been killed; that is a part of the game, tragically," he says.
The lives of many jockeys began on sheep and cattle stations and well known jockey, Richard Darby McCarthy learnt to ride on brumbies in Cunnamulla. His racing career took him all over the world.
"Darby went from living in a tin lean-to, to living in a two storey mansion in Chantilly, France, with a French maid and chauffer driven car. He partied with Mia Farrow and Frank Sinatra and Lea Marvin," says John.