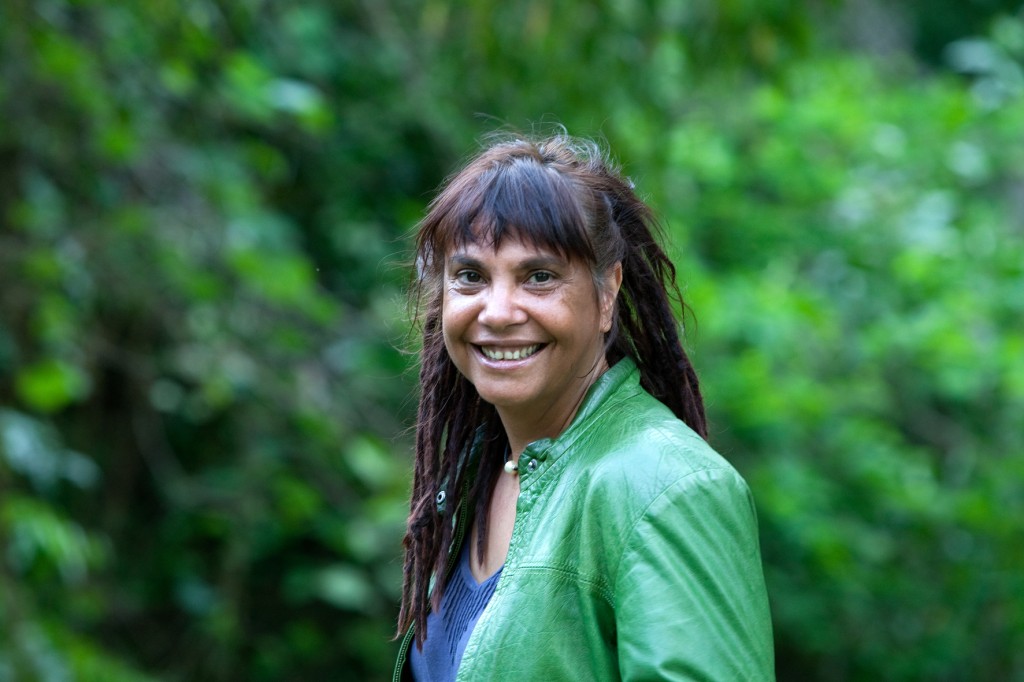 The results are in and the award for Northern Territory Australian of the Year 2014 goes to Shellie Morris for her music and work with remote and urban Aboriginal communities.
Shellie is one of Australia's most celebrated Indigenous singer-songwriters and has performed everywhere from the world's concert stages to around the campfire.
Winning the Australian of the Year award has humbled Shellie and she was shocked and honoured to have her achievements and work recognised in the nation's top award.
Each year Australia celebrates the achievement and contribution of eminent Australians through the Australian of the Year Awards by profiling leading citizens who are role models for the nation.
"It has been an amazing year for my career, winning at the Deadlys® and the NIMAs and making the album I did with my aunties and grandmothers nominated for an ARIA, this is just amazing," Shellie says.
"I was very emotional at the ceremony and it really took a few days to sink in that I had won.
"I am very proud and humbled by the honour of representing the Northern Territory in the Australian of the Year Awards and am so thankful to everyone for their well wishes and belief in me."
Shellie was adopted into a non-Indigenous Sydney family as a child, growing up in an urban area. Fifteen years ago she made the trek back to her home land to re-connect with her roots – the Yanyuwa people of the Gulf of Carpentaria.
Since then she has been working with over 80 communities in remote and urban areas, influencing people through her music.
"My community work is so rewarding because together we are creating a strong future, through mentoring, sharing stories, sharing culture and creating music," she says.
"Working with local groups and organisations like the Fred Hollows Foundation is so important to me in the work toward closing the gap on health and well-being for the mob."
Shellie uses her music to heal and share experiences. Her most recent album, Together We Are Strong, is the first to be comprised of, and sung in, the languages of the Gulf Country.
Other winners at the Northern Territory Australian of the Year Awards included Klaus Helms who won NT Senior Australian of the Year 2014 for his long time Indigenous community advocacy, Emily Osbourne won NT Young Australian of the Year 2014 for her work as a youth advocate, and Nicole Gallas won Northern Territory Local Hero 2014 for her work in mental health.
The Northern Territory award recipients will join recipients from the other States and the ACT as finalists for the national awards to be announced on 25 January 2014 in Canberra.