Singer Goori Knox has had plenty to celebrate lately. He's just finished a gig for the opening of Pink's concert in Sydney and he's doing well with the Talent Development Project (TDP). Goori also has the inspiration of his dad, blues singer Buddy Knox, to draw on. Goori joined the TDP two years ago. This successful program develops the talents and careers of young Australian performers and songwriters, through working with the entertainment community and providing unique industry experience. It was through the TDP that Goori landed the Pink gig, and he teamed up with beat boxer and TDP student Bernie Van Tiel to perform the pre-show entertainment.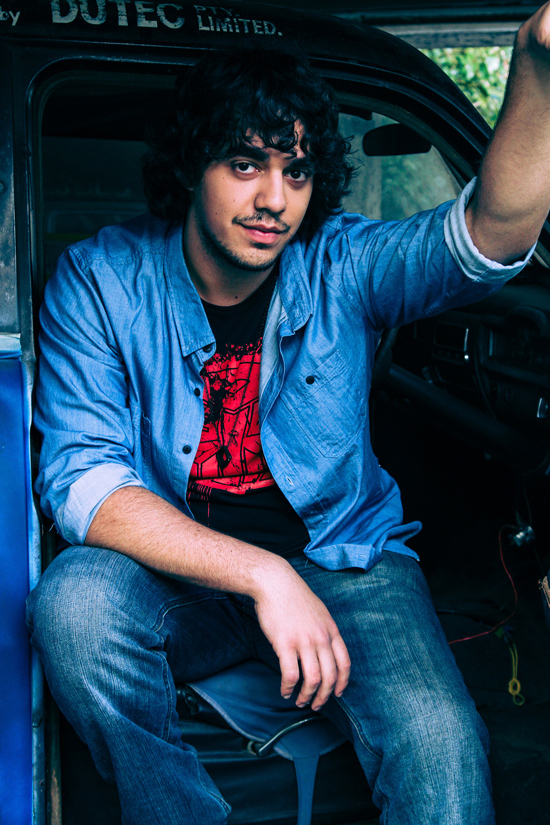 "It was really good and we kept up the entertainment for the crowds. It was a little bit different because I performed with Bernie who's a beat boxer, but we collaborated – sang, danced and entertained," Goori says. "We also got to see Pink perform. She's fantastic, such an entertainer."
Goori was selected for the TDP after talent scouts saw him perform at the Schools Spectacular, then asked him to audition. "The TDP involves workshops and performances for two days every month. We perform two to three songs and then between performances we attend workshops on subjects like marketing, setting up sound equipment, learning about the industry generally, and vocal and guitar lessons," he says. "TDP has given me plenty of opportunities, such as radio interviews and letting people know about me."
Goori is still learning to write music and draws inspiration from rock bands like the Foo Fighters and Tenacious D, but he performs tracks from as many genres as possible.
"I've also got the inspiration from my family and there are just so many musicians there. My grandmother was Auriel Andrew and there's my dad, Buddy Knox. I've got music on both sides of my family."
It wasn't until he was 16 years old that Goori began performing. "I was too shy before. Dad got me up at the Cultural Showcase at Tamworth and ever since then I've been performing. I learned to play guitar at 12 years of age and I'd sit around the house with my sister and sing. Now I perform with my dad; he's an absolutely brilliant man," Goori says.
Goori has plans to combine singing with acting and comedy, too, and he'd like to attend a performing-arts school in Newcastle. "I was shy once, but now I have the confidence to get up and perform. Most of my gigs have been in rural areas with my dad, and I'm getting the confidence to do my own now," Goori says.