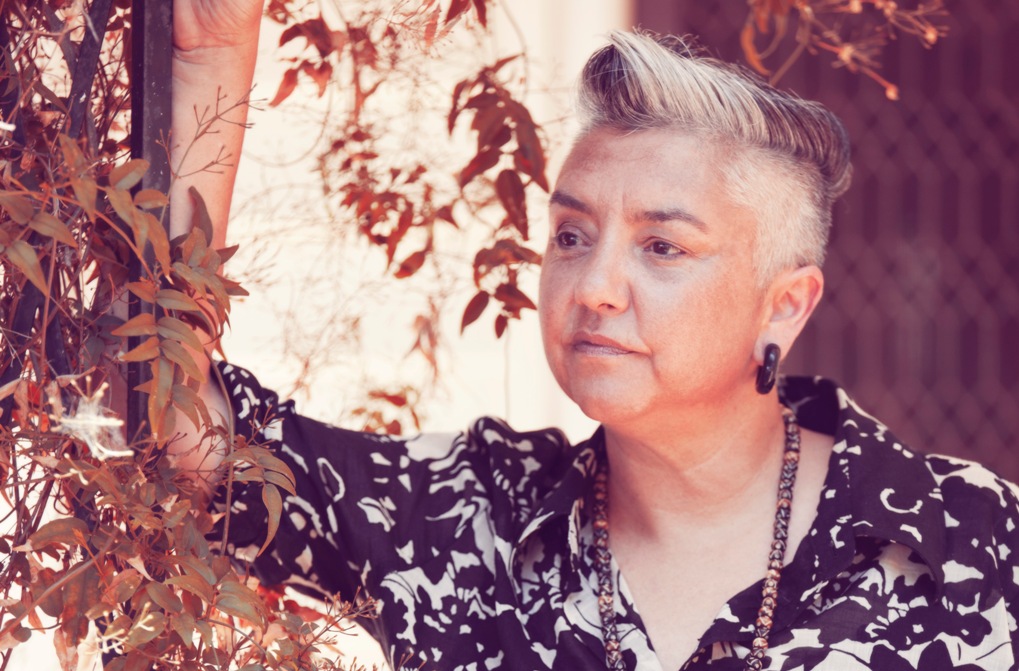 Over the course of her 25-year career so far, it's been obvious that Lou Bennett has music embedded in her DNA, both from her family's strong musical roots and thousands of years of the art running through her veins from her ancestors.
The Yorta Yorta/Dja Dja Wurrung woman from Echucha, Vic, began her musical career with her uncle's band The Shades and later joined Richard Frankland's band Djaambi, where she met Sally Dastey and Amy Saunders – the three women went on to form the Tiddas.
The Tiddas were one of the very first Aboriginal and Torres Strait Islander women's groups. They brought a new era of music to our ears and went on to be a household name for 10 years, winning numerous awards along the way, including an ARIA.
"Of course I went down the track of wanting to be a police woman or an air hostess. They told me I was too short, but there was no height restriction to be a singer," laughs Lou.
"I have always had a passion for music and felt like a duck to water when I picked up an instrument."
Now at almost 45 years of age, Lou has taken a step away from the spotlight at centrestage to assume a role as artistic director in the Black Arm Band, serving as a mentor for young Aboriginal and Torres Strait Islander artists speeding up the ranks.
"I have come to a point in my life where I feel as if I have more to hand down to the next generation. I remember when our dear Uncle Jimmy Little was alive he said to me at a Black Arm Band show after he had gotten so emotionally moved, 'Darling, don't ever forget to pass the baton, keep passing the baton so when those young ones come through they have a mentor there,'" recalls Lou.
These wise words from the late, great Uncle Jimmy have served Lou well and she knows the importance of sharing knowledge and the cultural significance it holds.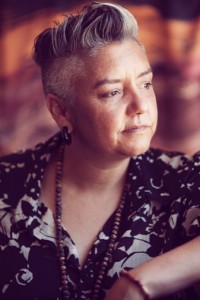 "We need to be there as mentors to support them and to teach them what we know because there is no use us going to the grave with all this knowledge – that's not the blackfella way. We have to keep our young people strong by passing on our experience, knowledge and skill," she says.
Support them she has. With the Black Arm Band Company – a flexible music and theatre company focusing on the expression of Australian Aboriginal experience and identity – Lou has helped produce seven major productions with Ngangwurra Means Heart being the latest.
Ngangwurra Means Heart is a collaboration between Black Arm Band and the Melbourne Symphony Orchestra and it spins a musical yarn about what it really means to be an Aboriginal or Torres Strait Islander person in Australia today.
To Lou, that means standing strong for her people and inheriting the responsibility of nurturing the youth, as well as educating those with negative, offensive and flat-out wrong assumptions about our mob.
"We are constantly misunderstood; we are one of the most over exposed, over researched and misunderstood peoples on this earth. It's addressing that issue of who has the right to define and give an identity to us. I think every individual on this planet has the right to identify in the way that they see fit and feel comfortable as well," she says.
"I have to readdress this 'Aboriginal problem' because to myself I am not a problem. What is a problem to me is the misconceptions and attitudes of some people that they still hold onto, the old colonial attitude that we are a noble savage and if we're not that then we are a diluted race without purpose or meaning.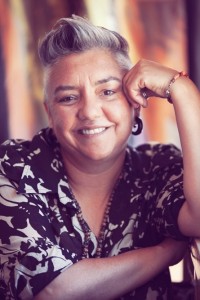 "I think our culture is so relevant today and has been for many years, and I do believe that non-Aboriginal people are beginning to see the relevance of who we are in this country and the role that we play in keeping it healthy and teaching people about this place and how to take care of it."
Lou agrees that the key to abolishing these ignorant patterns of thought is through education and she employs her medium to do so, using the stage and storytelling as a means of educating others about our culture.
For now, Lou says she will keep striving to help the up-and-comers in any way she can and continue her role as artistic director in the Black Arm Band. However, a return to the limelight isn't completely off the cards.
"I do have some ideas up my sleeve, but I'm not in any rush. I can take my time now and put away the music I want for a solo album. In time I'll get to that and I'll release that, but I'm not putting a timeline on it. It'll be ready when it's ready," she says.