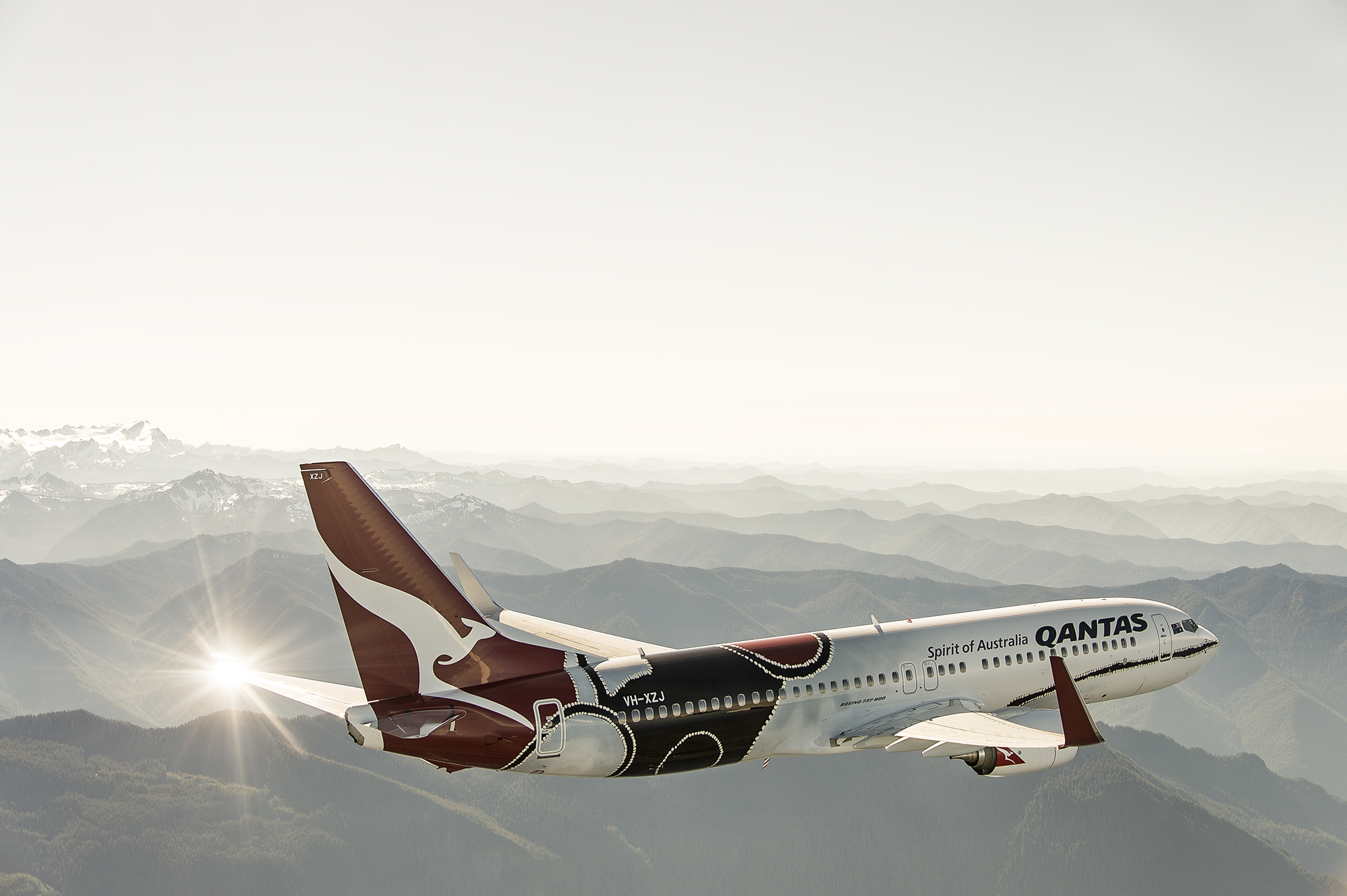 The latest aircraft in the Qantas Indigenous Flying Art Series has touched down in Sydney with traditional Aboriginal artwork paying homage to Aboriginal and Torres Strait Islander culture – the oldest continuing culture on Earth.
The brand new, multi-billion dollar 737-800, dubbed 'Mendoowoorrji', was inspired by the 2005 artwork 'Medicine Pocket' by the late artist and founder of the Warmun art movement, Paddy Bedford, aka Goowoomji.
The aircraft was aptly named after Paddy's mother's country in the East Kimberley region of Western Australia and captures the beautiful landscape's essence.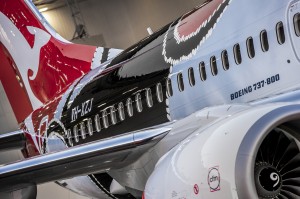 This is the fourth aircraft in the Qantas Flying Art Series and marks yet another successful collaboration spanning two decades between Qantas and Australia's leading Indigenous art, strategy and communications company, Balarinji.
Qantas and Balarinji have worked together on other aircraft insignia projects and design work including the current Qantas uniform and the first Indigenous insignia 'Wunala Dreaming' on a B747 aircraft in 1994.
"It is a privilege to once again work with Qantas on an iconic Indigenous art aircraft, especially in our studio's 30th year. Our partnership with Qantas is a wonderful celebration of Indigenous design, which carries artwork from the world's oldest continuing culture to all corners of the globe," says Balarinji's Creative Director, Ros Moriarty.
On board the ferry flight from Seattle that touched down on home soil on Monday included including Kathy Watson, the proud daughter of artist Paddy Bedford, Ros Moriarty, community elders and Qantas Ambassador Adam Goodes.
They were greeted on arrival by Qantas Chief Executive Officer Alan Joyce and Minister for Tourism, George Souris. Mr Joyce said he was excited to see the aircraft for the first time as it touched down in Sydney from Boeing's factory in Seattle.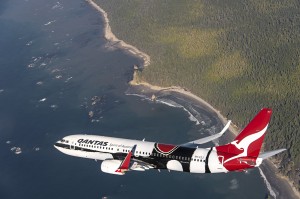 "As the national carrier, Qantas has a proud history of featuring Indigenous art throughout its fleet and we are pleased to welcome the newest aircraft in our Indigenous flying art series," said Mr Joyce.
Mr Souris said that Sydney and NSW were pleased to welcome this new addition to the Qantas fleet and it will be admired by everyone lucky to board it."The aircraft is a tribute to Aboriginal art and culture and is aimed at promoting cultural diversity and appreciation of Australia's Indigenous heritage."
"Sydney and NSW extend a warm welcome to this new Qantas aircraft and its wonderful contemporary art which captures the essence of our landscape and heritage. I am sure that international and domestic travellers will be thrilled to travel in such a wonderful aircraft," Mr Souris said.
For the first time in the airline's 93 year history, the iconic Qantas tail has been incorporated in the design, with the airline's trademark red tail colour behind the white kangaroo altered to match the earthy tones of Paddy Bedford's art work.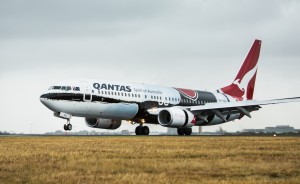 "Mendoowoorrji" will fly to Broome and Canberra for promotional visits in coming weeks after it enters service across the Qantas domestic network. It will also operate east-west and intra WA flights as part of its regular scheduled services.