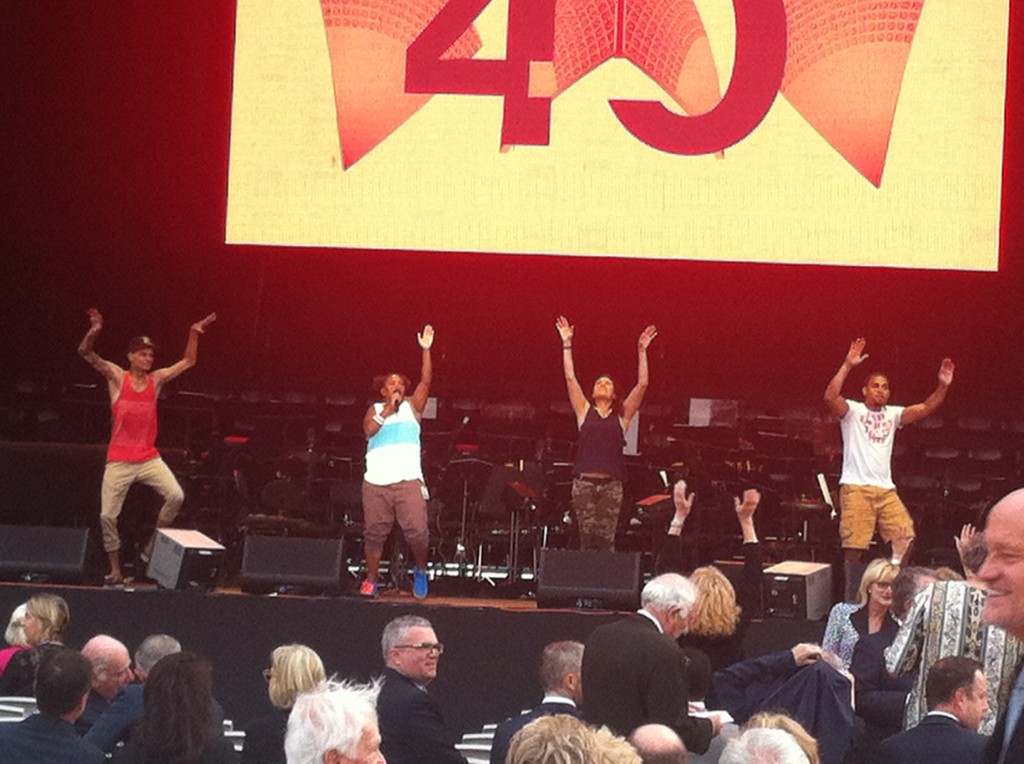 The Move it Mob Style® crew even had the Prince and Princess of Denmark up and dancing at the weekend during the Sydney Opera House's birthday celebrations.
The Opera House celebrated its 40th Birthday with a special visit from Crown Princess Mary and Crown Prince Frederik of Denmark.
The Move it Mob Style® crew teamed up with SOH Head of Indigenous Programming Rhoda Roberts to create a flash mob to show the Opera House their appreciation and to get everyone up and dancing.
"We did a flash mob at the Boomerang Festival in early October and everyone joined in and we had a lot of fun doing it. We got it all on camera and posted it on YouTube," says deadly Move it Mob Style® dancer Medika Thorpe.
"The idea was definitely born from there and Rhoda Roberts loved it so she made it happen."
The four Move it Mob Style® dancers – Medika, Darren Compton, Ghenoa Gela and Ryka Satrick had two five minute intervals to teach an audience of about 4000 people the dance.
"There were over 4000 people in the audience, I think everyone jumped in and danced with us," Medika says.
"We had two opportunities to teach for five minutes as the audience were arriving. All of us had a part in choreography.
"I think it was successful because everyone was out of their seats copying our moves and having a great time. They probably won't forget doing that!"
Their mission was simple; to create the biggest Aboriginal and Torres Strait Islander influenced Flash Mob – and that they did.
"The Prince and Princess were sitting in the front row and also jumped up and participated. I think there's a photo floating around of Prince Fredrick doing the snake move," Medika says.
This is not the first time the Move it Mob Style® crew has done a flash mob at the Sydney Opera House. Last year at the 2012 Message Sticks Festival they held another flash mob, and they hope to entertain people with others in the future.
"We really hope so it was a lot of fun. Everyone gets involved and it's very a popular movement at the moment, so we hope to do it again somewhere awesome at the Opera House," Medika says.