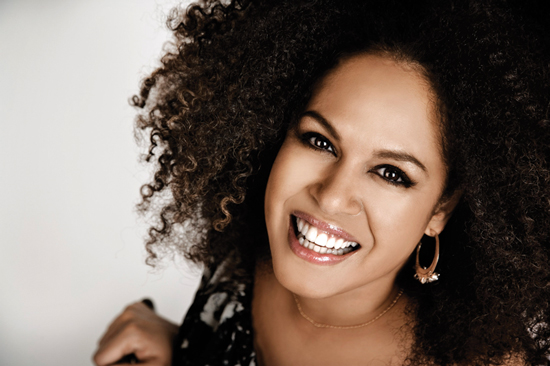 Over the years Deadly Sounds has followed many performers on their journey to fame including multi ARIA and Deadly award winning artists like Troy Cassar-Daley, Christine Anu and Lou Bennett.
The first time Deadly Sounds interviewed Christine Anu she was on stage performing at the Belvoir Street Theatre in Sydney, and it was the day after that her career as a singer really kicked off.
"I do remember that performance," Christine tells Deadly Sounds special 1000th commemoration show.
"It was like the culmination of five years of hard work and it was really great because, I guess, it was the showcase of what was to come of my own stuff that I had as a performer and as an artist.
"Unbeknown to me, behind closed doors all of this talk was happening and I got flown to Melbourne a week after that performance to meet with Mushroom Records."
The next 20 years of Christine's life had many ups and downs. She became the poster girl for the Torres Strait, we saw her release Monkey and the Turtle in collaboration with Paul Kelly, she started in musical theatre, and then decided to become a mother in between.
Twenty years later she's starring in the world famous musical South Pacific and she's still the poster girl for the Torres Strait – but how does she feel about that?
"I guess it wasn't so much an obligation as it was an opportunity, a privilege, an absolute honour to be an ambassador," she says.
"For me it was like taking over the baton that was passed to me by my community, my family and I just think it's a privilege to be doing what I'm doing, and every day I count my blessings. I'm very grateful for it."
One of Christine's highlights has been performing for South Africa's first black president and anti-apartheid revolutionary, Nelson Mandela.
"I performed in front of Nelson Mandela when he was asked to come out to Australia. I sang three songs and I had no idea what to sing, but 'Party' was definitely in the mix," she says.
"It was just one of those moments that you just capture in your head and think 'oh my god, it's Nelson Mandela'."
To hear Christine's full interview with Rhoda Roberts along with many more, tune into your local community radio station to listen to Deadly Sounds from Sunday.