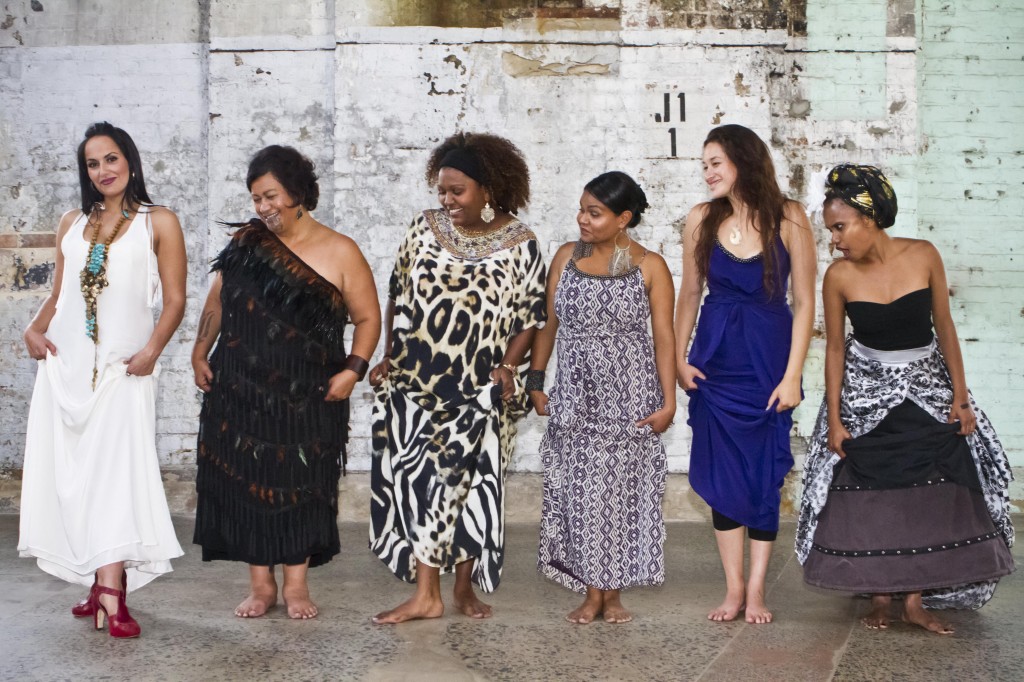 Roots musicians and groups from all over the world, including several Indigenous Australian bands with gather in Melbourne for the annual Australasian Worldwide Music Expo (AWME) next month.
Now in its sixth year, AWME will once again showcase a huge line-up of global roots music with 50 world-class artists performing over four days and nights.
Some Indigenous acts include Coloured Stone, Marcus Corowa, Richard Franklin & The Charcoal Club, Stephen Pigran, The Putbacks with Emma Donovan, Tjupurru, Slip On Stereo and Ngaiire with The Barefoot Divas opening the Expo.
The Barefoot Divas band was curated and produced by New Zealand born Sydney based Manager and Producer Vicki Gordon and because the singers are often involved in other projects they don't practice together.
"Because everyone's committed to other bands and other work, what usually happens is the Barefoot Divas will rock up in town a day or two early and we'll get to rehearse once or twice before we actually do it," says Diva Emma Donovan.
"We're all pretty familiar with our parts just because Barefoot Divas have been together since the Sydney Festival which was not last year but the year before.
"We're looking forward to it; it'll be a good night. They're nice women to work with."
The Divas' use a variety of original compositions including Aboriginal language, English and Maori lyrics, showcasing some of the diverse cultural backgrounds of the singers. The music style swings between reggae, roots, jazz, R&B and Latin infused soul.
The Divas have performed all over Australia and internationally in New Zealand, and are getting ready to go over to the USA next year for a whole month.
The Expo will kick off on November 14 and run until November 17.