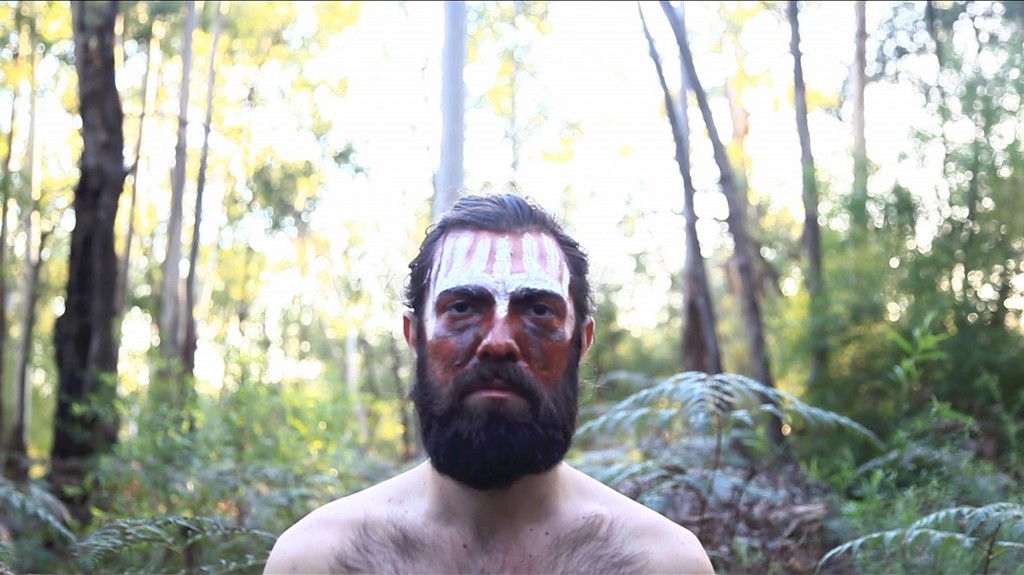 Steaphen Paton – Whiteman Premonitions #2
The ninth Victorian Indigenous Art Awards (VIAA) shortlist has been announced and features some of the best artists in Australia.
All mediums of art, from traditional weaving to video art, are celebrated at the VIAA and the shortlist spans the spectrum of Aboriginal and Torres Strait art practices in Victoria.
Minister for the Arts, Heidi Victoria MP, said that this year's program will be one of the largest and most diverse to date, with 45 works from 31 artists.
"The Victorian Indigenous Art Awards aim to showcase the work of our state's Indigenous artists and celebrate both the contemporary and traditional ways in which artists express their culture," says Heidi.
"This year, the awards and accompanying exhibition will be hosted at the Art Gallery of Ballarat, the largest and most prestigious venue to date, which not only helps to build the profile of the Awards but gives shortlisted artists the opportunity to show their work to new and diverse audiences."
The VIAAs were introduced in 2005 to support the development of the Indigenous arts industry, showcase Indigenous art in Victoria, facilitate economic and commercial opportunities for Victorian Indigenous artists, raise the profile of Indigenous cultural activities in Victoria and develop new audiences and form partnerships within the arts sector.
The shortlist includes an assortment of artists from 22 to 73, and they come from all parts of the state reflecting Victoria's rich and diverse Indigenous art scene
Shortlisted artists will be in the running for more than $50,000 in prizes, including the $30,000 Deadly Art Award supported by Arts Victoria.
The 2013 Victorian Indigenous Art Awards will be announced on Saturday 2 November 2013 at the Art Gallery of Ballarat.
A free exhibition of the finalists work will open on Saturday 2 November and run until Sunday 8 December 2013 at the Art Gallery of Ballarat. Online voting for the Arts Victoria People's Choice Award will open on 2 November and run until Monday 25 November 2013.
A full shortlist is available at www.indigenousartawards.com.au