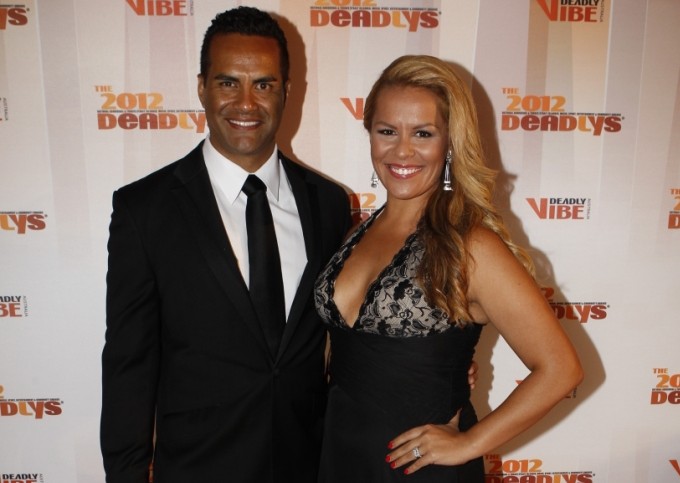 Pictured: The beautiful Mayrah Sonter and Michael Tuahine will once again be doing Vox Pops and interviews from the red carpet
Can't make to the Opera House this year for the 19th Deadlys? The next best thing to being there on the night is either tuning into the live radio broadcast, or, keeping a close eye on our YouTube channel or website on 10 September, as we'll be posting a stack of videos taken throughout the day.
Our video team will be shooting all the action in the lead-up to the main event, including interviews with finalists and performers as well as all of the red carpet and backstage action. Co-host of NITV's 'Around the Traps' programme, Mayrah Sonter, will be taking the camera places no regular Deadlys ticket holders or media get to go.
"We had such a great time last year and got so many great interviews and covered all the preparation's that go into the night – it's a way for everyone that can't be there to share in all the Deadlys action," says Mayrah.
"Well be chatting with nominees, performers and staff about what it takes to bring together one of the biggest shows on the Austrian entertainments calendar. No one will get through the Red Carpet without talking to us!
"If you have any questions you'd like us to ask the stars, let us know on Twitter."