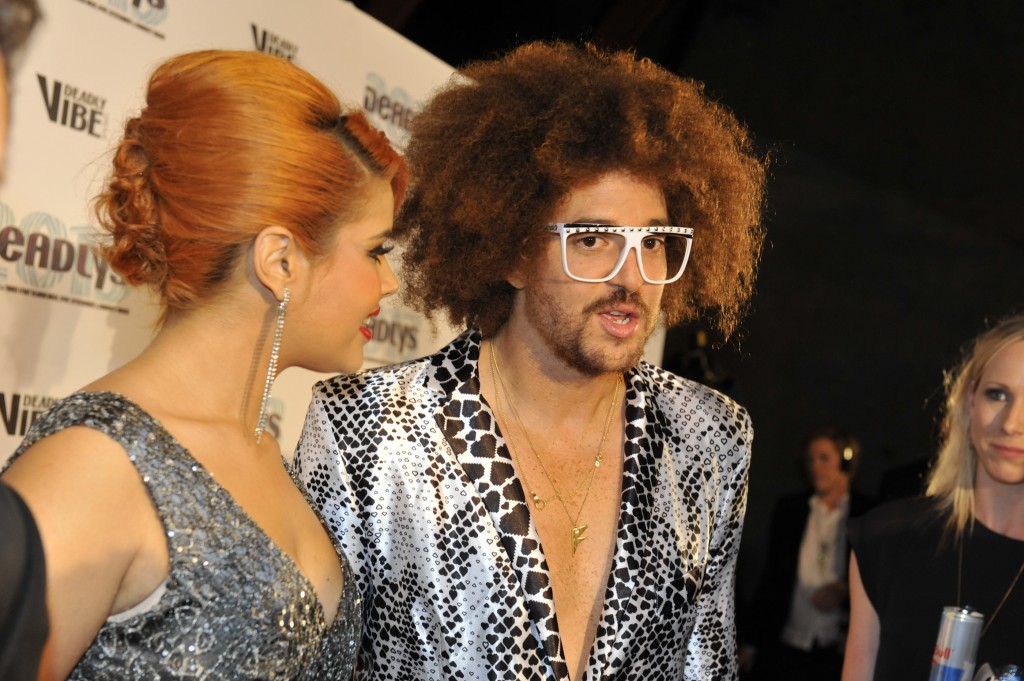 American DJ, rapper and X Factor judge Redfoo made a surprise visit to the 2013 Deadlys on Tuesday night, in support of his protégé and X Factor contestant, Aboriginal singer Ellie Lovegrove.
Redfoo made his guest appearance on the Red Carpet to the delight of Deadlys organisers and waiting media.
"Ellie's here because she's presenting an award, and I'm supporting her. She's one of my favourite girls," RedFoo told AAP.
Ellie was at the Deadlys to accept the Sydney Opera House Deadly Award. This award supports an Indigenous artist through recording time, marketing and exposure. She was also a presenter with multi ARIA and Golden Guitar award winner Troy Cassar Daley for the Band of the Year Deadly.
Accepting the Sydney Opera House Deadly, Ellie was surprised to be on stage as a winner.
"I didn't expect to be receiving this award," she says.
She also praised her mentor Redfoo who had supported her through the show, both on and off the X Factor stage.
It was Ellie's first Deadlys and she acknowledged she was humbled to be amongst those she had admired over the years.
"There are so many of my idols here and I'm honoured to be part of it," she told AAP.