Hip hop duo Stik n Move are climbing the rungs of the music ladder and becoming more recognised every day having recently won a Deadly Award for the Most Promising New Talent in Music.
Brothers-in-law and partners-in-rap, Michael Weir (Wizz) and Nathan Carter (TooDeadly) have been around the underground hip hop scene as solo acts for over a decade and with their "confident and edgy" delivery of rhymes they will surely breakthrough to the mainstream.
"It was a bit of a surprise and was very overwhelming at first, it took a while for us to get used to the whole thing – we weren't expecting to win," says Michael 'Wizz' Weir.
Stik n Move formed last year at a NAIDOC event when the boys decided they should join forces and have a "proper go and try to make something of it".
Both born and raised by single mothers on Ngunnawal country (Queanbeyan), they are immensely proud of their cultural heritage and try to incorporate it into their music as much as possible.
"For me growing up, my Aboriginality and identity has always been a massive part of my life and has always been really important to me," says Wizz.
"We're very passionate about our culture, representing our people in a positive way and trying to educate and create awareness of some of the things our people are going through.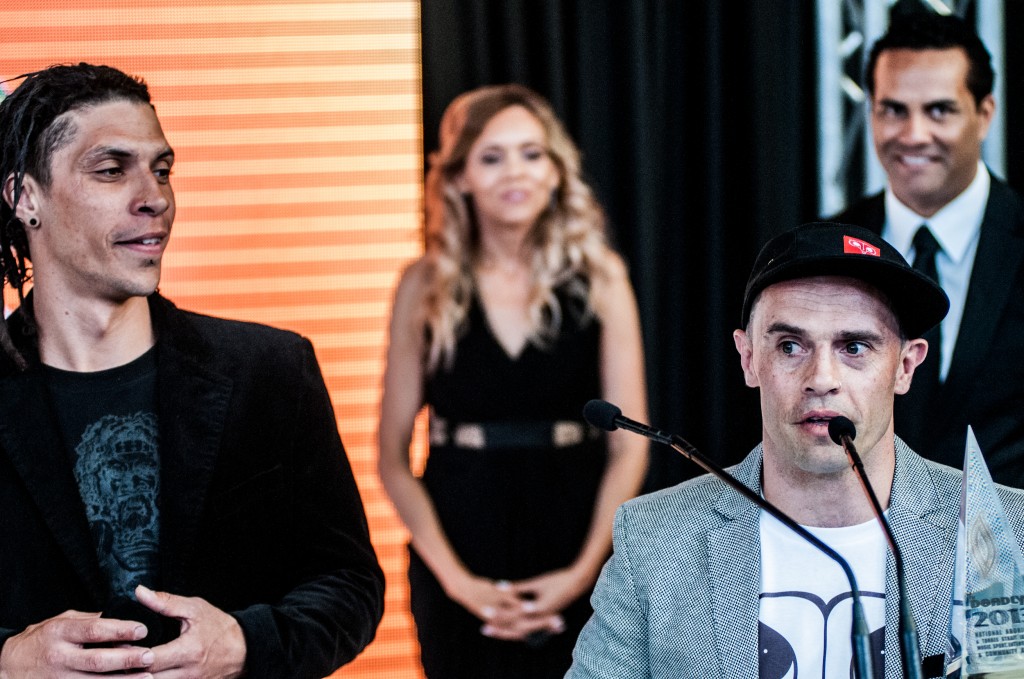 "We don't have access to mainstream media and music is a way that we can get these messages out there."
They are in the process of recording their yet to be titled debut album and are gearing up for a December release.
So far they have released a mix tape called 'Feed 'Em' that is available for free download on their Facebook page.
"It's going to have some real powerful content on there, really powerful messages and hopefully it will be well received," he says.
"The content is quite serious and real, they're not throwaway lyrics. But at the same time it's very funky, very soulful, enjoyable music that's quite uplifting," Nathan "TooDeadly" Carter recently told The Queanbeyan Age on the 'Feed 'Em' release.
"A lot of the music that's out now seems to be very, here today, gone tomorrow kind of stuff. We're trying to make music that people can get something out of, that educates or that lets someone know that they're not alone."
When Stik n Move aren't performing, writing or recording they strive to be involved in the community as much as they can, recently teaching a creative writing class at their former high school.
"Music and art is just a modern day approach for people to express themselves. Nathan and I have done a lot of youth work and have been involved in our community a lot over the years and it's definitely a way that we can give back and tap into the youth and help educate them more," says Wizz.
"It's really good to be in a situation where I can help others learn about our culture."
The MC's have gigs coming up in Queanbeyan and Batemans Bay next month joined by DJ Danielsan (Koolism) for their live shows and will continue to keep it real.
"We just stick to what we know; stick to what we're passionate about. We want to be a good representation of who we are and represent our family and people in a positive way," Wizz explains.