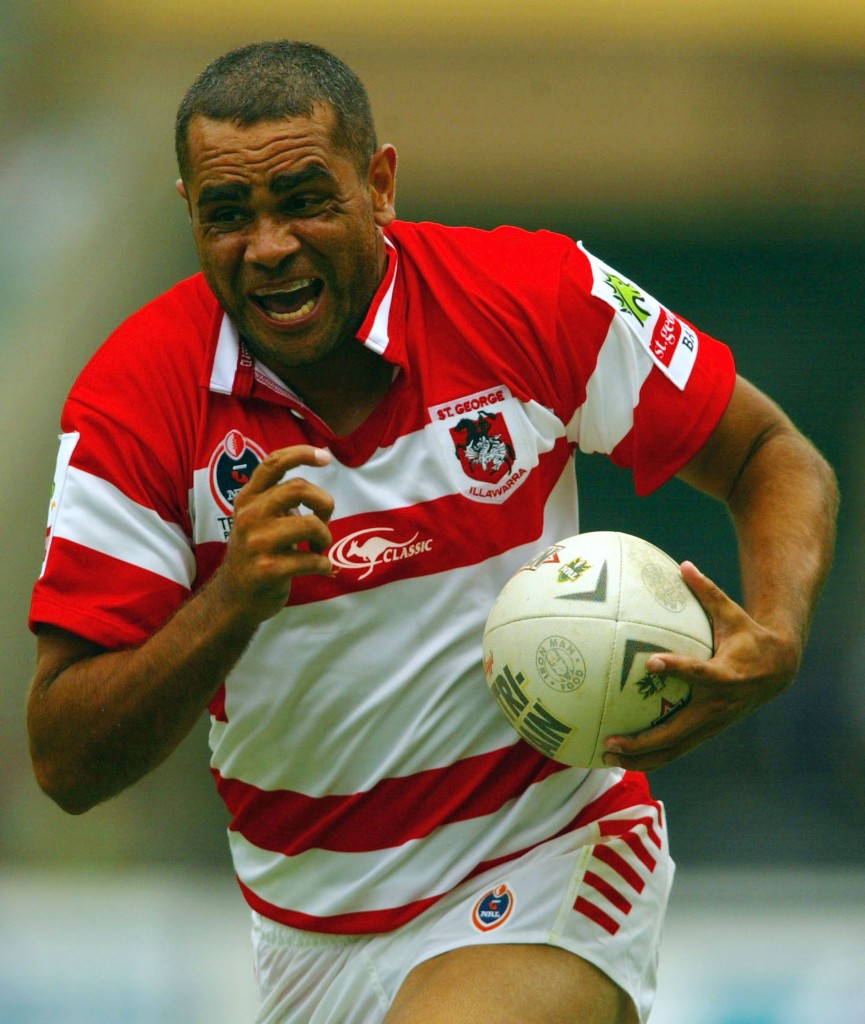 Former St George Illawarra Dragons winger, Nathan 'Tingha' Blacklock has found a new passion in helping Aboriginal and Torres Strait Islander people find employment and training.
As an Anaiwan man from Tingha in NSW, Nathan began his professional sporting career in 1995 with the Sydney Roosters, before moving to the St George Dragons in 1997. From 1999 to 2002 he played for the newly branded St George Illawarra Dragons before retiring in 2006 due to a chronic knee injury.
"I achieved all the goals that I set for myself and went above and beyond what I'd set, so I look back on my sporting career knowing that it actually paid off," Nathan says.
Since retiring, Nathan has been very involved in community and mentoring projects and says that passing on what he's learnt during his career to the youth has become very important to him.
"I've been doing a lot of community stuff with young kids, I've gotten into mentoring roles and a range of programs for healthy lifestyle living," he says.
Nathan's new role off-field as an officer at New Careers for Aboriginal People (NCAP) brings him a great deal of job satisfaction.
"I'm not telling them what to do, but giving them that choice in life – the other road in life that they aren't shown and in regards to employment and education I'm showing them how important it is," he says.
"Passing on the knowledge and making sure they realise how important it is for your future. It doesn't matter what it is you want to do, numeracy, literacy… it pays off."
Along with offering his own inspiration, he is working with other officers and the Aboriginal community to help source employment and training for those who want to work or study but are not sure how to go about it.
"I enjoy it. It's a great job and it's rewarding helping someone who has set their goals and is chasing their dream of becoming employed," Nathan says.
"They're setting themselves up for life."
In the future, Nathan hopes to open his own business in the health and fitness industry.