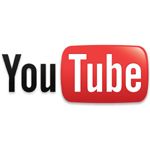 Keeping Place/Eve of Apology event
On the eve of the anniversary of Prime Minister Kevin Rudd's apology to the Stolen Generations in 2008, a group is gathering in Redfern to commemorate the one-year anniversary of this historic occasion. It also the eve of an ever approaching eviction for Uncle Gordon and Aunty Elaine Syron, who live in a shed in Redfern alongside one of the most precious and unique collections of Indigenous art.
They have spent the last 30 years collecting Aboriginal art and cultural material, determined to save it from the hands of private collectors. This collection currently contains 1,300 paintings from over 450 different Indigenous artists, 30 years of largely unpublished photographs of Indigenous artists, history, culture and political struggles plus a range of other cultural and historical material.
A handful of Indigenous people from all different professions are working tirelessly to try to establish a 'Keeping Place' with this collection as a foundation. Though support for this is trickling in – it is a 'Sorry' state of affairs that Uncle Gordon and Aunty Elaine are left in there without proper support and are at risk of losing all their assets and everything they have worked for.
Please join us in true spirit on Thursday, the 12th of February, where Uncle Gordon Syron, an Elder from the Worimi and Biripi Nations is congratulating SBS on the documentary series "First Australians" by donating a painting. This painting is similar to the painting that saw Syron win the "COFA Professional 2008 NSW Parliamentary Prize for Indigenous Art".
PLEASE NOTE
We hope that this event will bring awareness and help raise much needed cash to cover living costs for the Syron's who receive no government support and are virtual prisoners guarding this collection in a hot shed in Redfern. Donations will be appreciated.
Viewing of this collection is by appointment only.
For Further Media Information Contact:
Eric Nair
0415 334 742