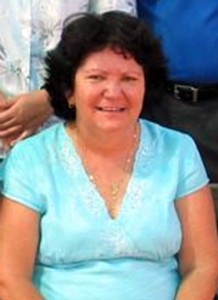 The Deadly Awards Health Worker of the Year category showcases some of the most dedicated health workers across Australia. And most of this year's nominees have cracked the 30-years-experience mark.
Jenny, who now works at the under the Kimberly Aboriginal Medical Services Council (KAMSC), began her long career as a teenager in 1974 when there were three main streams of work that young girls filtered into. These included hairdressing, administration and nursing.
"My mum was a nurse and as a kid growing up, I always had that interest in health. I was always putting Band-Aids on my little brothers and sisters and stuff like that, so I kind of knew that I was going to end up in health."
Jenny went away to a very strict all girls boarding school to do her Year 12 and General Nursing course as it was then called, but didn't like being away from home and returned to complete an enrolled nursing course.
"Because of where I come from in Derby, the population in the hospital system was all our own people," says Jenny.
"I did my training and worked in the hospital system until the early 80's and in '86 I got a job in an Aboriginal Medical Service. They were asking for an enrolled nurse or health worker and, of course, in those days health workers used to be the guys that worked in your remote clinics."
Jenny was able to get recognition of prior learning because of her experience and was promoted to a senior role as an Aboriginal health worker. She has enjoyed watching the community's health develop ever since.
"There was a drop where Aboriginal people's health, was not at the very best but we could see that more children were being immunised with the emersion of Aboriginal medical services and primary health care," she says.
"We've had less and less children at risk and so there were kids who were growing healthier within the community. "
Jenny says that the best part of her job is being able to train, mentor and nurture other Aboriginal people in training to become health workers. And although sometimes tiring, her job is very rewarding.
"Because our community know who we are, I would always get visitors or phone calls after work from people worrying about their bubbas, or worrying about their old girl and things like that," she says.
"We're kind of on call 24 hours a day."